Today we will help you choose the flowers on first date. On the first date, we all usually feel self-conscious, and nervous, don't know what to expect, etc. In all those doubts, you add one more-what date flowers to choose from.
Bringing flowers on a first date is a great way of saying that you put some effort into that date without using words. The woman-flowers relationship is a very strong one and dates back to ancient times. Giving flowers is your way of saying, I thought about this and I want it to be perfect.
However, not all flowers are first-date flowers. Some are second-date and third-date flowers, but we will get to that. don't worry.
Today, are choosing a perfect flower you'll bring to your date on the first date, and maybe a lovely alternative in case your flower shop doesn't have the ones we suggested.
In case you're ready, make yourself some coffee and let's get into this sweet gesture in detail.
Flowers On First Date: What Kind Of Flowers Do You Bring On The First Date?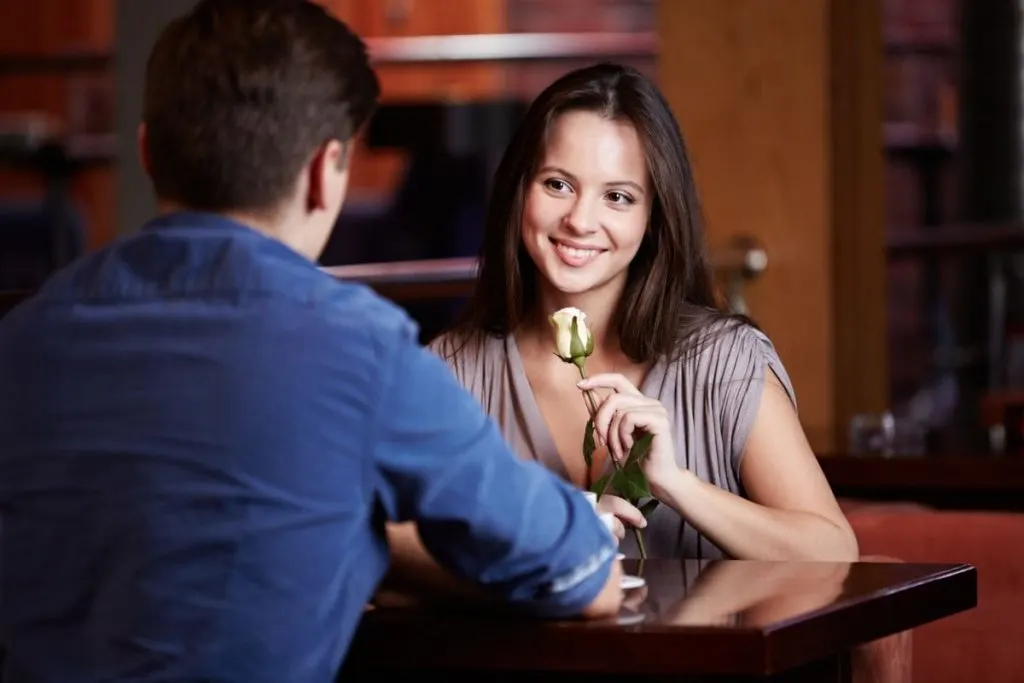 You should bring flowers with a meaningful message, and since flowers come in various colors, choose their favorite ones or simply beautiful ones. If that person just had a bad day, your flowers and the date you'll have will cheer them up.
We don't recommend buying flowers the night before, even though some people like to get ready. Buy them right before the date so they're fresh, orchids especially, relax, and make her laugh. That's a winning combination right there.
Is It Okay To Bring Flowers On First Date?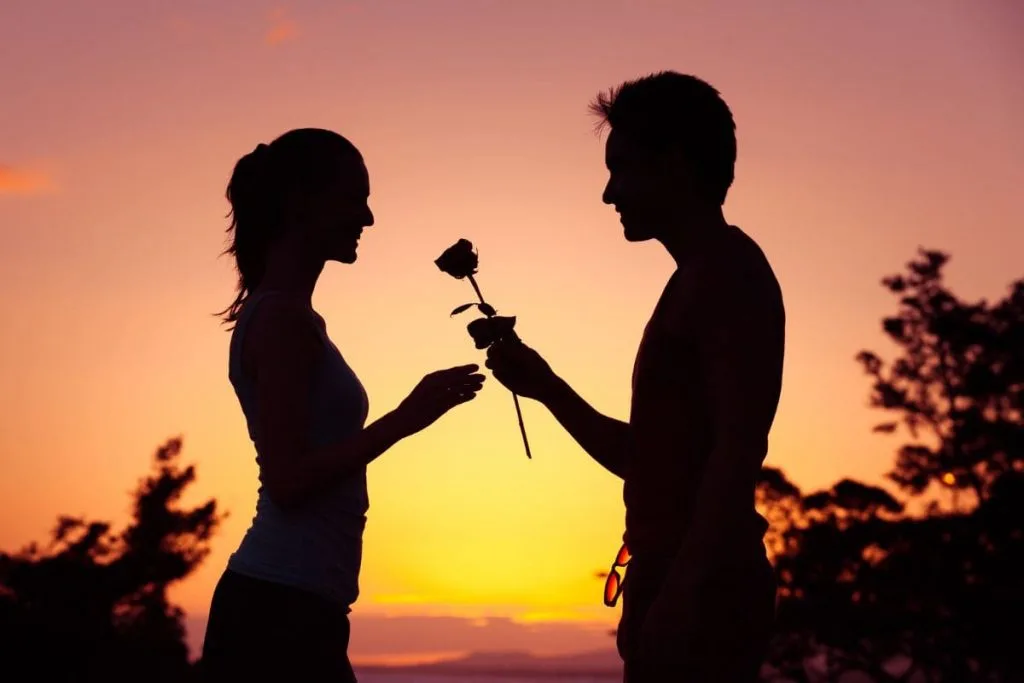 There is nothing wrong with bringing flowers on first date. It's an amazing appreciation, romantic, sweet gesture you might do.
Most likely, she's a woman who loves flowers and in case you find out about her favorites, you will blow her mind.
But there is something you should pay attention to. Do not go with dozen flowers. A single flower on a first date is more than enough. Bouquets are for relationships.
However, modern interpreters still state that bringing flowers on a first date is excessive. Some people think you're putting a lot of romantic pressure on your date and some people just don't like that.
But you have to know that you can't always play it safe. Sometimes you need to surprise a person and show them that such a gesture is not excessive, but that you simply wanted to do something nice for them.
The rest is up to your conversation, the perfect moment you'll have to share a kiss, hold the door for her, talk about important life topics, etc. To make sure you got the answer right: you can bring flowers to anyone, anytime you want to.
7 Flowers On First Date: Floral First-Date Gifts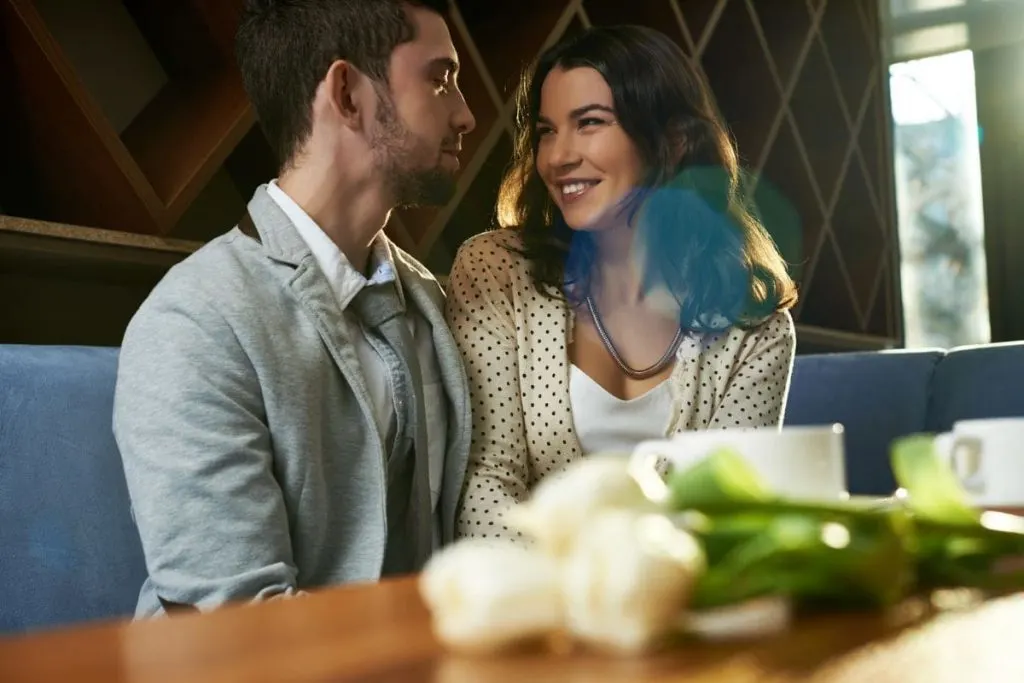 Making a first good impression on a first date might lead to a relationship. Once you explore the amazing art of dating, you will see how flowers are crucial on these occasions.
Below we bring you 7 colorful options you can choose for your flowers on first date. Let's check it out.
1. Roses-Orange Or Lavender Ones Flowers On First Date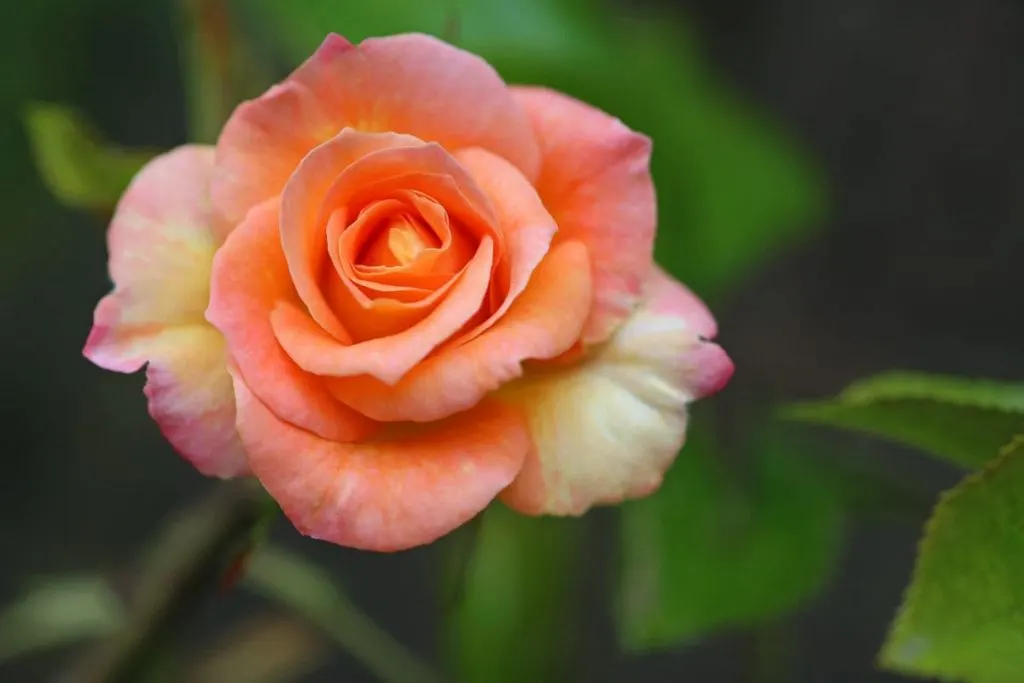 Among all roses, the orange rose meaning is one of the most beautiful ones. They are the perfect flower for a first date. Their color isn't too romantic, their symbolism is right on the point.
Now, you won't have to worry about your date being too pressured or scared with such flowers. Lavender roses symbolize love at first sight, so why not choose them?
They send a positive, happy, joyful vibe and they are often used as friendship flowers. Flowers that mean friendship, I think we can both agree will definitely not get your date alarmed by your intentions or make them think you're overreacting.
However, beyond their many meanings, their well-known meaning is fascination. That might be a bit too much for a first date, but obviously, you have a reason for asking someone out. And what reason besides being fascinated by them or just wanting to get to know them it is then?
2. Sunflowers Are Every Date Option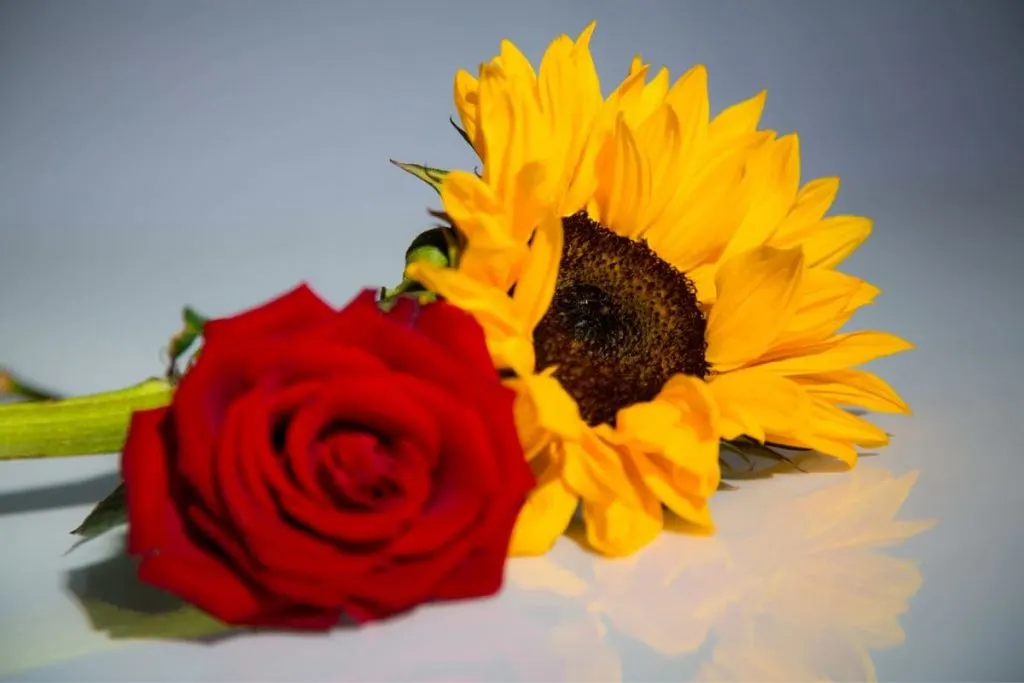 If you don't have to worry about one type of flower and wonder which date you give it, sunflowers are it. Sunflower symbolism is a pretty simple one. They present joy, happiness, and positivity and they look stunning.
In some cultures, they are used to represent loyalty and unconditional love. That is too much for sure, but we all know way too well that their universal and number one symbolism is happiness and life itself.
I have never met a person that doesn't like and enjoy sunflowers. There is truly something nice and positive about them. They have vibrant colors, their shape petals are unique, they are big and decorative, and they smell nice, what is there to add?
Many ladies prefer this flower and have them as their favorite. If you get to know this information for sure, you got the perfect flower for a first date.
3. Tulips: Symbolize Happiness, Joy, Trust, And Good Wishes!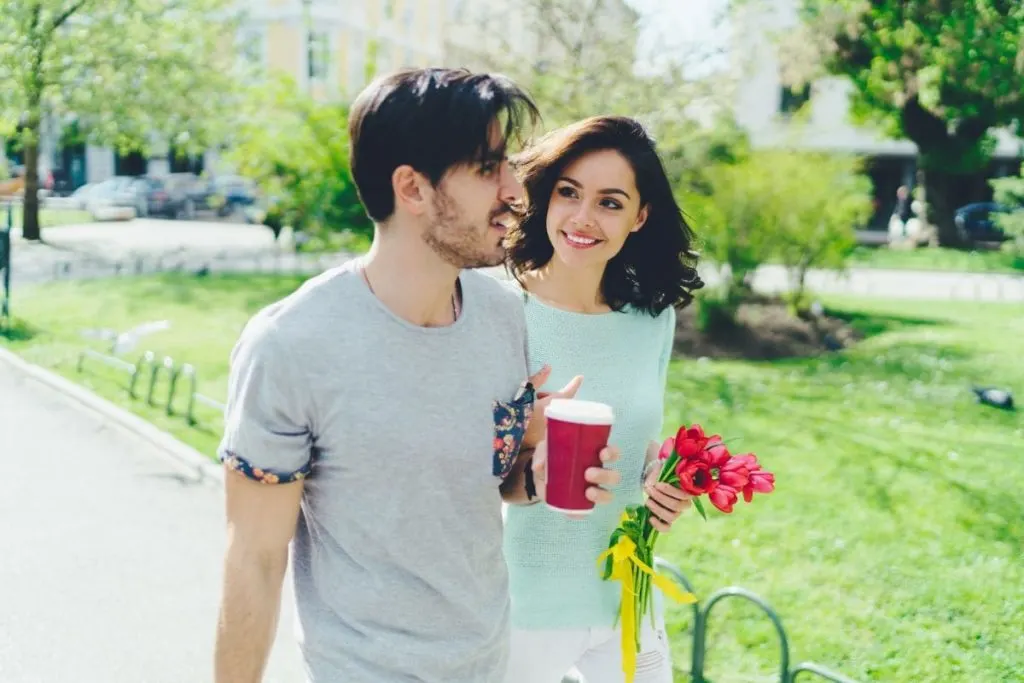 Tulips are one of the most famous bulb flower types in the world. They are also one of the most popular flowers for girlfriend. When you think about it that way, we can conclude that it is excessive to give red tulips on the first date.
Instead of red tulips, choose yellow, pink, or white ones. At least tulips and roses have alternative colors that will reduce the dose of romance with that gesture, and still remain a wonderful gesture that your date will remember.
Red tulips symbolize love, lust, and passion. That is too much for a first date, we can all agree. Instead, choose pink or yellow tulips that symbolize happiness, joy, trust, and good wishes.
4. Carnations Are Always A Good Choice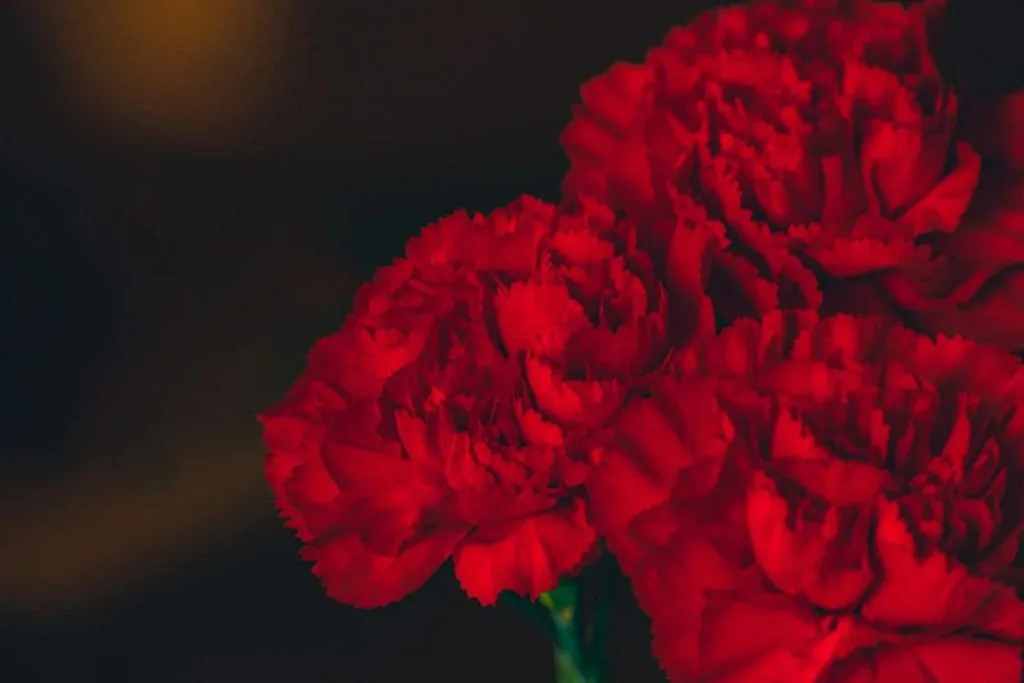 Carnations are the national flower of Spain. Due to their amazing look and symbolism, these flowers deserved their title of national flower.
The symbolism of the carnation is fascination, distinction, and love. This flower is known for its use for International Women's Day, so it is also the perfect gift for a first date. Why not give your loved one a flower that is given on women's day?
Pink carnations, however, symbolize gratitude, so in case you find them in a flower shop, they might be an even better choice. They're less romantic but still a pretty good choice for a first date.
5. Avoid Red Roses On A First Date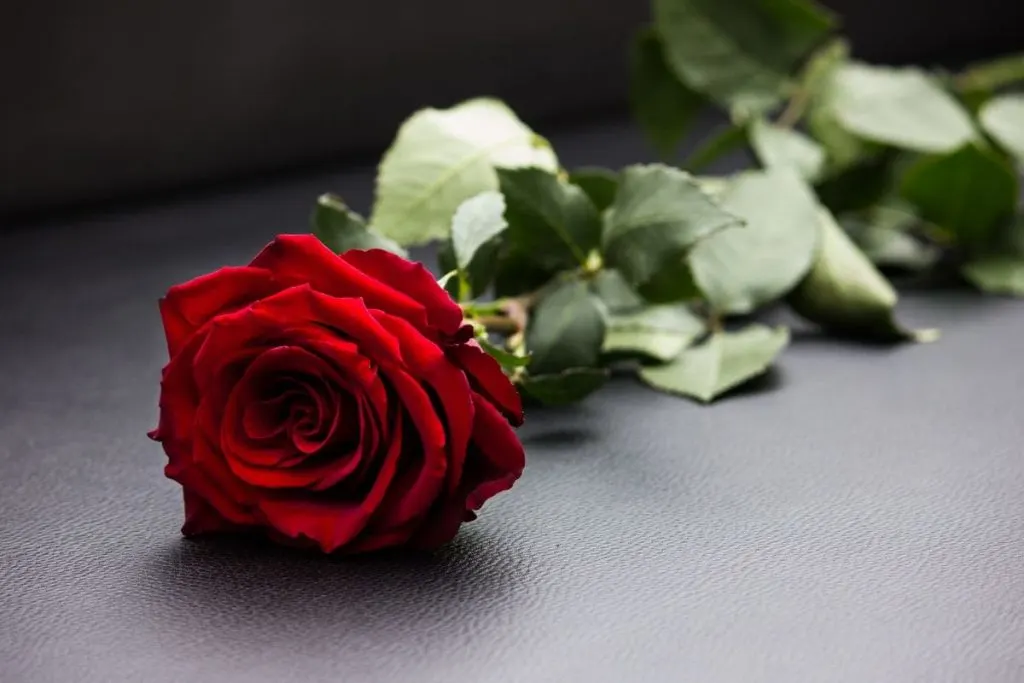 The use of the red rose as a symbol of connection and love is already known to everyone. This application dates back centuries and is used everywhere in the flower.
Roses are the flower of Valentine's Day, and even if they weren't, I'm sure that everyone would choose that particular flower as a symbol of love. The red color itself symbolizes love and passion.
Due to the red rose meaning in relationship, we can conclude that's a bit "too tacky" for a first date flower. Passion, love, romantic love, deep love, ever-lasting love, and lust, are one of the most famous symbols of this flower.
Besides being the most romantic flower in the world, the red rose is a national flower of England. Instead of choosing a red rose, as we said at the beginning, go with orange, lavender, or pink roses instead. You can also find out with us what is a pink rose meaning in a relationship.
6. Lilies Are Great For A First Date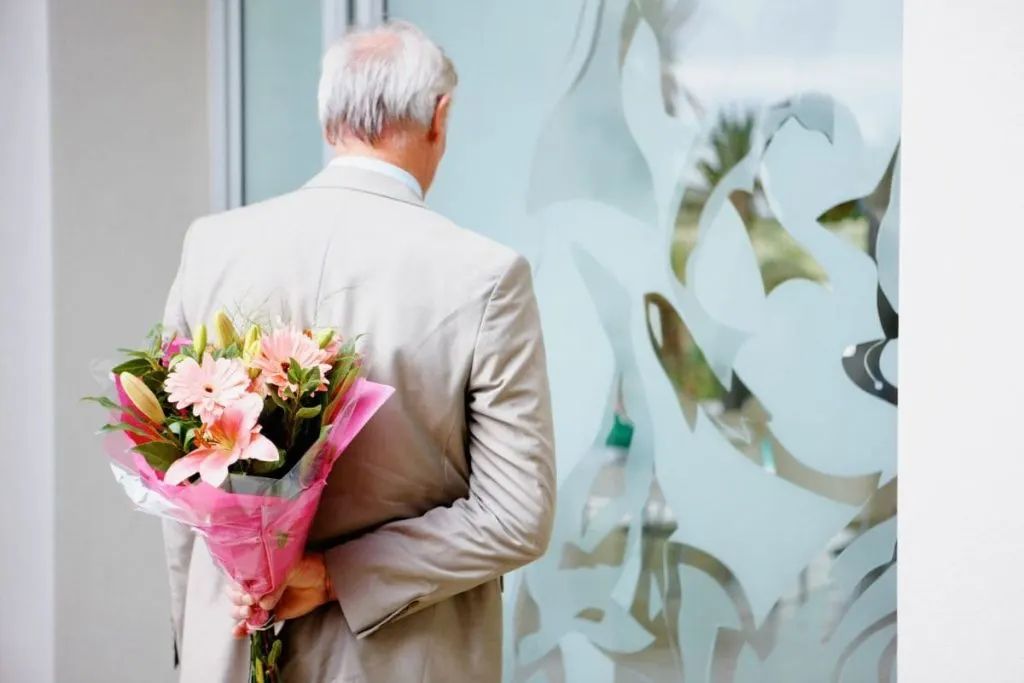 Lilies are one of the most famous flowers in greek mythology. Lily flower symbolism is purity, innocence, and rebirth. Their symbolism isn't the reason why this flower is the famous flower for a first date.
Their look is very unique, and wonderful and you can choose flowers that haven't bloomed yet. Once they stay in a vase for a couple of days, they will be blooming and they can last very long.
Besides these benefits, they come in various colors too. White, pink, orange, yellow, pale red, it's up to you what color you'll choose for your date.
7. You Can't Go Wrong With Gerbera As Flowers On First Date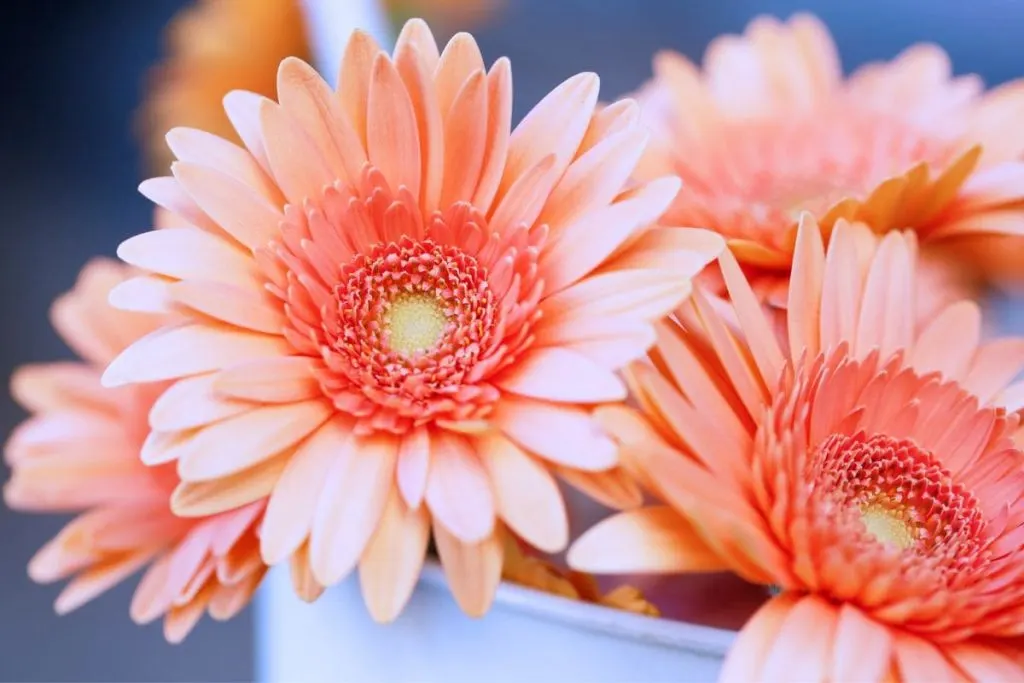 Gerbera's meaning depends and variates on the color of this flower. Their universal symbolism is cheerfulness and celebration. Red gerberas are romantic ones, yellow present joy, and orange and pink ones are for friendship and gratitude.
We advise you to bring one gerbera to your meeting, possibly two because its stem is quite simple, without leaves, and one flower may look "bare."
Find out what color your date likes and be guided by that. We are 100% sure they will enjoy the gerbera petals.
FAQs About Flowers On First Date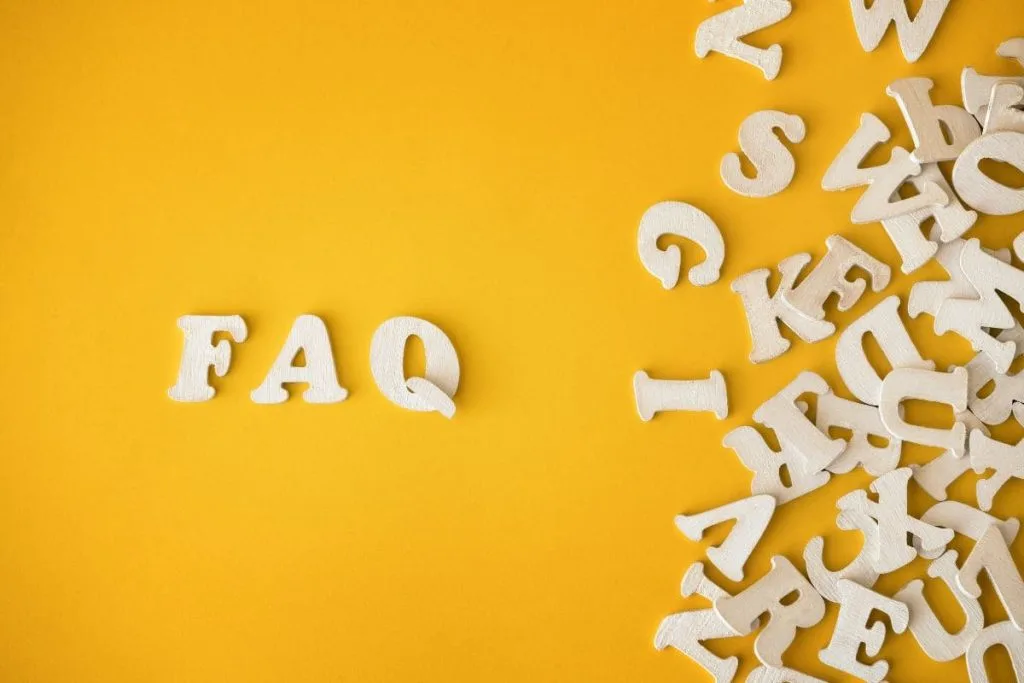 Below we bring you the most popular questions asked about flowers on the first date. In case you think we missed something, we have this section for you as well.
Is It Too Much To Bring Flowers On First Dates?
Some people say that you show to wait for a special occasion to bring flowers. However, a dating coach I know says that buying flowers on a first date really shows how much you care about it, and what's nicer than showing someone you care a lot?
It doesn't have to be a whole bouquet, you can buy a single flower, and it will still be very thoughtful of you. Flowers always leave a good impression on many women.
Can I Bring Flower On A Blind Date?
Flowers on a blind date are a great idea. Maybe not love flowers or the most romantic ones, but since you're doing a fresh start by dating blind, choose some simple flowers such as carnations or bright tulips. People usually go with a single flower on a first date. After such a date, your date will have a good night's beauty sleep.
Are Flowers Usually For Special Occasions?
It doesn't have to be a special day to buy a floral gift for someone. Think of it as pretty clothes you have in your closet. Will you wait for a year to wear the jeans you like? If someone shows an interest in you, ask them out and surprise them at the very beginning.
Romance is all about small gestures for someone. Avoid coming with empty hands. Buy chocolate, flowers, and food you know they like something that will make the fall for you. If it's a girl we're talking about, flowers are never for special occasions only.
In Conclusion About Flowers On First Date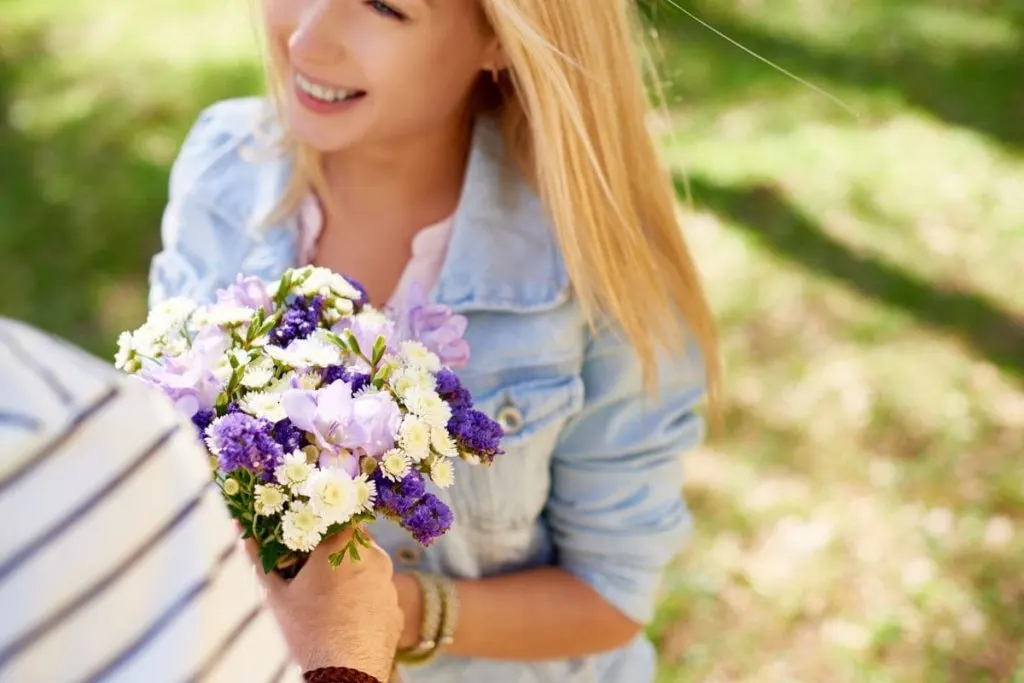 We know that it is difficult to choose flowers on a first date and that the idea itself opens up many questions, but today we have solved your doubts and problems.
If you had doubts, now we have solved them and you can go to the first meeting ready and confident.
Ask about your date's favorite color, that's always a plus, and choose the perfect flower accordingly. Also, be moderate, don't overdo it and we believe that everything will go very well.
Good luck to you!
That would be all for today my dears and darlings, see you tomorrow with similar topics.