Today we will talk about funeral flowers for a man. Believe it or not, even in the saddest moments of our lives, people are expected to be calculated and pay attention to these things.
Many people have big problems with choosing funeral flowers, especially men because they are not sure which colors to choose or which flowers are appropriate for a man.
You don't have to worry. Today we bring you as many as 9 solutions so that you do not make a mistake with the choice of flowers for the funeral with the right flowers for men.
Stay tuned because below we bring you the content you need right now about funeral flowers for a man.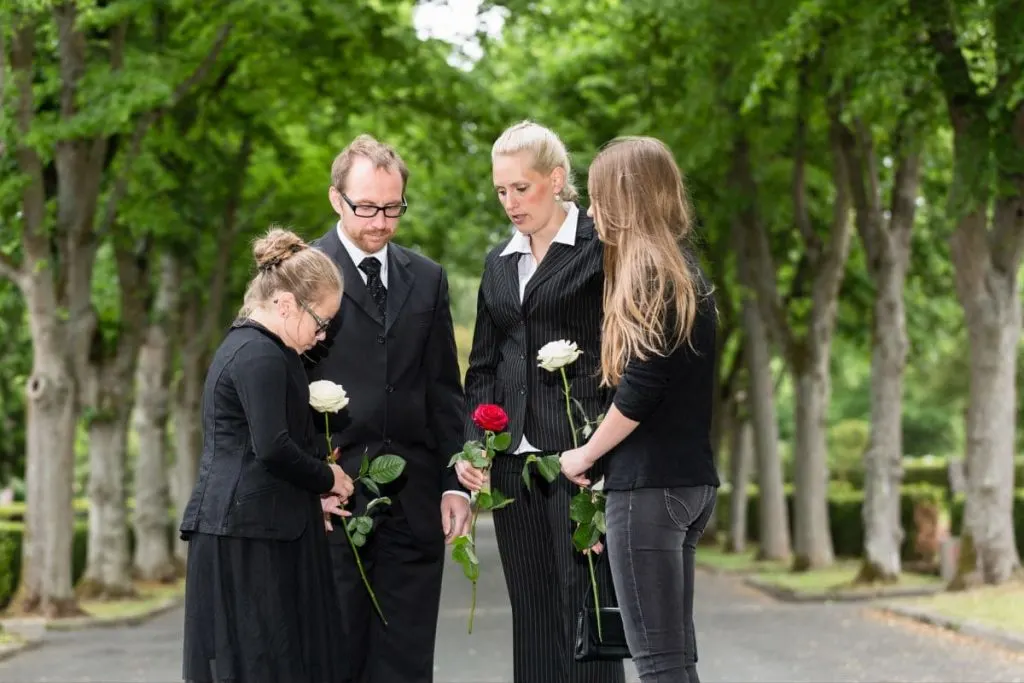 What Are The Best Funeral Flowers For A Man?
Some of the best funeral flowers for a man are lilies, daisies, roses, orchids, and carnations. They variate in colors, but usually, people go with white color and their symbolism is suitable for funeral occasions.
What Color Flowers Are Appropriate Funeral Flowers?
The most appropriate flowers for the funeral are white roses and white orchids. Vibrant colors are approved only if you know that particular flowers were the passed one's favorite flowers. Usually, avoid vibrant flower colors.
Funeral Flower Arrangements: 9 Funeral Flowers For Men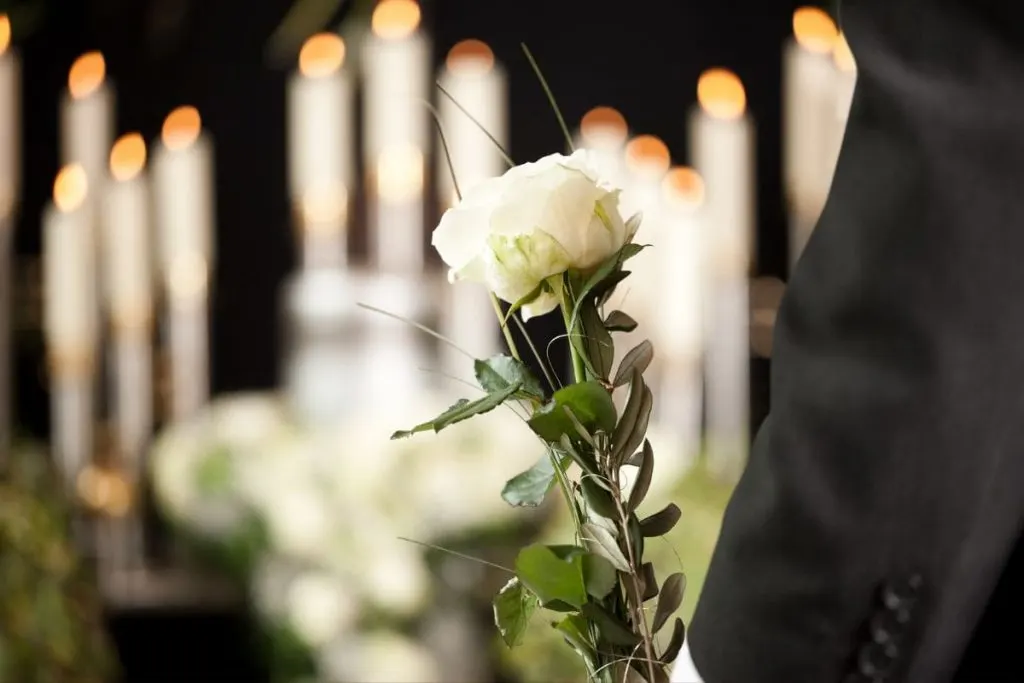 Below, we bring you the 9 best options for flower arrangements for men's funerals. In case you're not sure what flower to choose on these occasions, we are here to save you.
1. Funeral Arrangements With White Flowers Of Roses
White rose meaning in relationship in maybe the most famous symbol of this flower. But besides its romantic symbolism, white roses symbolize sympathy, purity, rebirth, and calmness.
Due to its symbolism and pure and innocent white color, this flower is one of the most suitable flowers for funerals. Its sex-neutral color is also one of the reasons why it's used for men's funerals too.
2. Funeral Flower Arrangement With White Orchids
White orchids are one of the most famous flowers in Greek mythology. Their symbolism is purity, innocence, humility, and faith.
The flower's symbolism is suitable for the funeral occasion and the white color, just as with the white rose, also presents innocence and purity.
3. Casket Flowers With Red Roses – Funeral Flowers For A Man
Red roses are well known for their red rose meaning in relationship. It's very strange for people when these romantic flowers are used for funeral occasions. However, it is more than normal to use these flowers for funerals as well.
Flowers beyond their many symbolism, have the most powerful one-love. It is more than possible and real to love someone who's passed away. It's our last time of saying a perfect goodbye to them with these love flowers.
4. Floral Arrangement With White Calla Lilies
Lily is known as the japanese death flower. The Lily flower is well-known as the death flower-funeral flower for centuries now.
Even before white roses, this flower was used for such occasions. Their symbolism is purity, rebirth, clear spirit, and afterlife.
This makes it so obvious how come that these flowers are one of the most famous and popular funeral flowers for men, and women as well.
5. Floral Arrangements With Easter Lilies – Funeral Flowers For A Man
Easter lilies symbolize purity, new beginnings, hope, and rebirth. Once again, it's very clear to see why these lilies are the perfect funeral flowers.
Although in Pagan cultures this flower was the perfect flower to represent motherhood, today it is known as a funeral flower and of course as an Easter flower.
6. Popular Funeral Flowers Are Bright Pink Roses Too
Pink rose meaning in relationship is the first thing people think of when they think of roses. But these bright colors are more than suitable flowers for a funeral of a man.
Their lovely pure color presents purity and gratitude. Even though most people think these flowers are more suitable for women's funerals, they're given at men's funerals even more.
7. Funeral Wreaths With Yellow Roses – Funeral Flowers For A Man
Yellow rose meaning in relationship is another main association of this flower, which very rarely is seen as the flower for funerals.
However, yellow roses have a strong symbolism suitable for funerals besides their vibrant color that doesn't seem suitable for such occasions.
They symbolize friendship, and if you knew the deceased one, it makes sense to put these flowers on their casket for the last time and your last "meeting."
8. Choose Trumpet Lilies Standing Sprays For Man's Funeral
National flower of Brazil isn't only the flower of this title, it is also a famous flower for men's funerals. They present purity and magical powers in some cultures.
This is sort of connected to the afterlife and that is the way people use it for funerals. They also stand for protection and luck.
9. Floor Basket Filled With Deceased's Favorite Color Flowers
If you spent a lot of time with the deceased, then you surely know what flowers he liked and what colors.
If you want to make the perfect floral tribute for that person, then it's best to go with that option instead of what the florist suggests.
The color and flowers they loved will mean a lot to his family, and in this way, you will say goodbye to the deceased for the last time.
FAQs – Funeral Flowers For A Man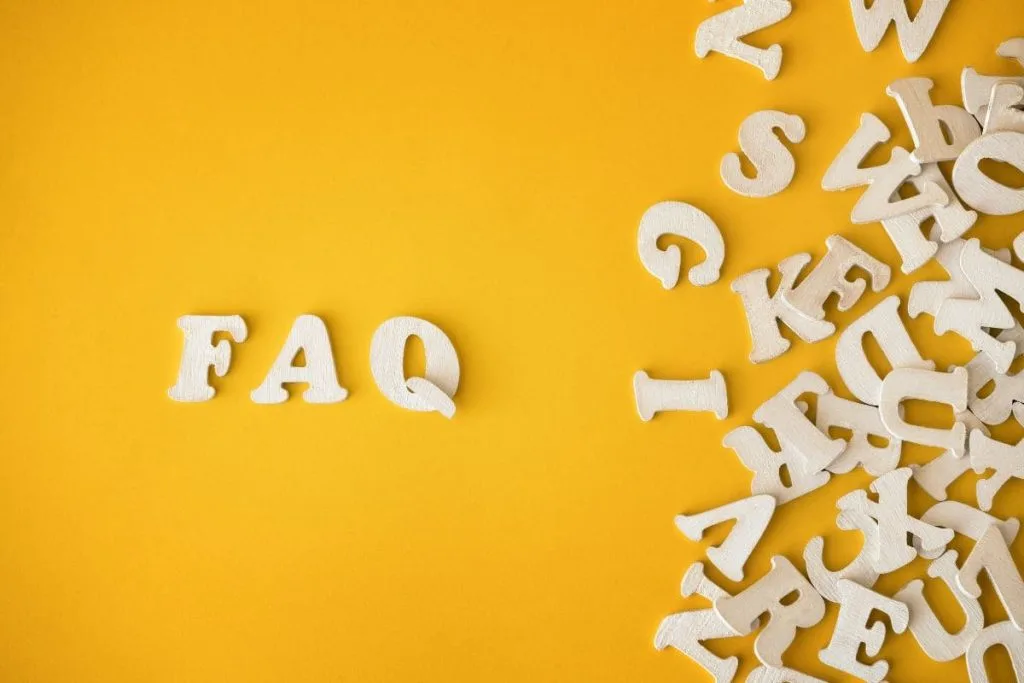 Below we bring you the most popular questions about flowers for men's funerals. In case you think we didn't answer everything, give us a chance in this section.
What Flowers To Avoid For Funerals?
Most people think that you should avoid red flowers for funerals, but that's not true. If you're buying casket sprays/casket spray for the funeral and you're doing the same-day flower delivery for example red color will hide the heat conditions it went through, and it will look fresh and clean, plus red color presents love. If you're going to someone's funeral it is obvious you knew that and most likely loved them.
Are Tall Flowers Good For Funerals?
When you're making floral tributes for someone who just passed, we recommend avoiding tall flowers.
Tall flowers do look good in funeral sprays, especially standing spray, but it is too tacky for a funeral occasion. Avoid dark pink and dark blue flowers as well and rather go with pale blue and pale pink flowers. Also, we advise that the spray and caskets are made of natural materials.
What Are The Best Sympathy Baskets For Funerals?
Before sending a basket, see if it will be a same-day delivery. Flower in baskets dries out faster than the flowers in the bouquets.
Spray and baskets are usually sent for immediate family members so usually, so they know what flowers or flowers color the deceased's favorite ones. In case you won't know, go with white roses, white lilies, or white orchids.
In Conclusion About Funeral Flowers For A Man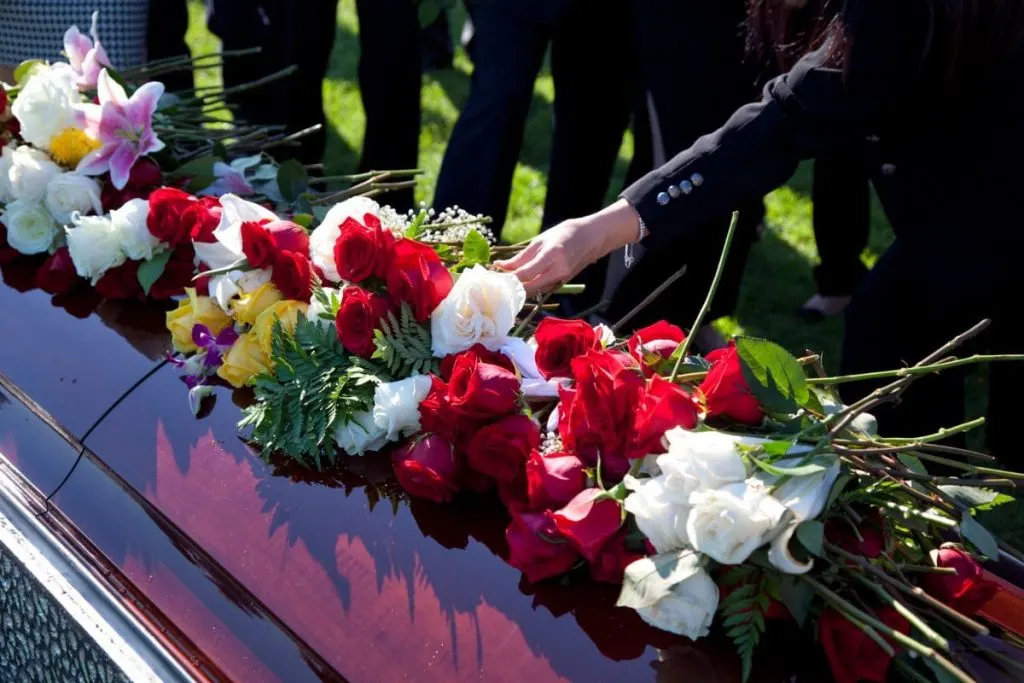 The only "joy" you may bring into the funeral home/funeral homes is funeral flowers for a man you bring for your passed beloved one. Rose colors dictate how symbolic and strong the floral arrangement will be.
Flower types are also different and they usually variate in the relationships you had with the passed person. White roses, bright colors flowers are usually the flowers you choose for the people you've been close with.
Vibrant colors are for the person you knew by their spirit and energy in life, and that is a floral tribute you make with flowers. It's like saying, dear friend, I'm still thinking of you as the happy one.
Since we learned a few popular types of funeral flowers, it's time to end today's article. That would be all for today. See you here tomorrow with more similar topics.