Low-maintenance plants for graves aren't typical plants. When you plant flowers on graves it can be both sad and nice.
Your deceased loved one deserves colorful blooms on their grave. Even though that lots of grave sites offer help with flowers, they don't consider some things.
Grave plants have to be drought-tolerant and plants for graves have to do well in the (usually) full sun. Grave site definitely won't consider these elements.
To start off this planting correctly, we're offering you help today in this article. Once you planted them, you'll see why did we choose those flowering bulbs exactly.
Let's start reading about the best low-maintenance plants for graves.
What Is The Best Plant For The Graves?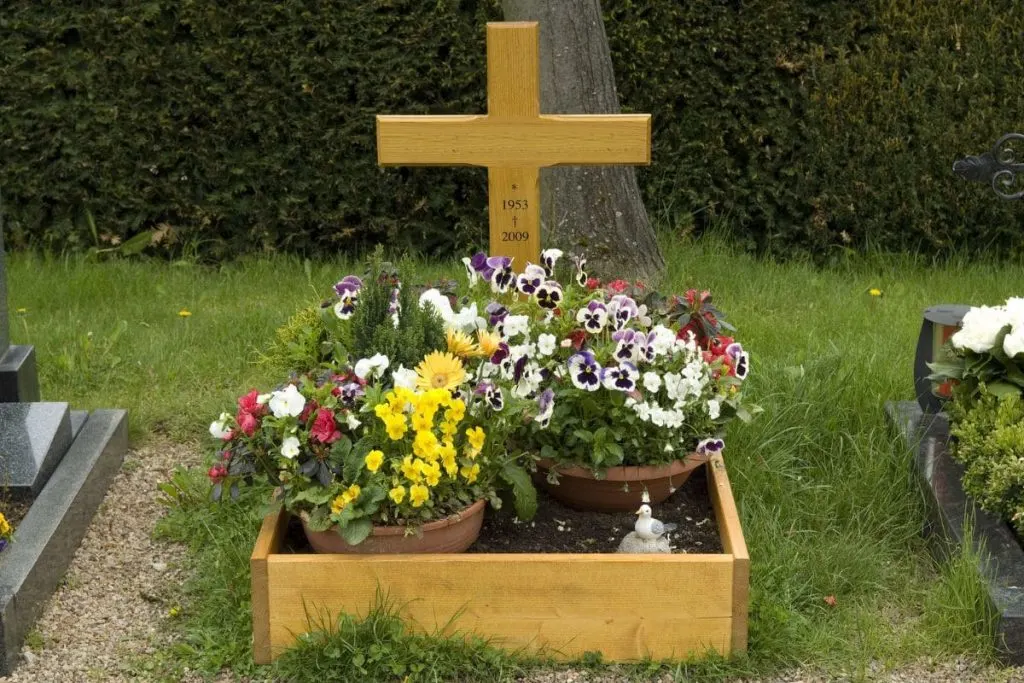 There are many plants that can grow well on graves. It is up to you to decide if you want yellow flowers, red flowers, or pink flowers on graves.
Think about the deceased favorite flower as well. If they prefer orange blooms, you have your flowers then.
What we suggest is to go with simple bloom flowers. The ones that don't need lots of pruning, those that grow well during the summer heat, and of course, avoid annuals.
It is better to choose perennials for the graves. You will also need to watch out for invasive roots.
The last thing you need are plants such as pansy or lantana that grow fast and have invasive roots. They spread like crazy and you don't want that on the graves.
Avoid trees as well since their foliage can be quite messy. You are not trying to make a garden on the grave, you want to have simple flowers that will look nice and modest.
With all of this being said, we're ready to show you 5 low-maintenance plants for graves. Next spring when you visit the cemetery of your deceased one, you can decide what to plant as the ground cover for their grave. If you're ready to find more in detail about bright flowers for graves, let's go then.
5 Low-Maintenance Plants For Graves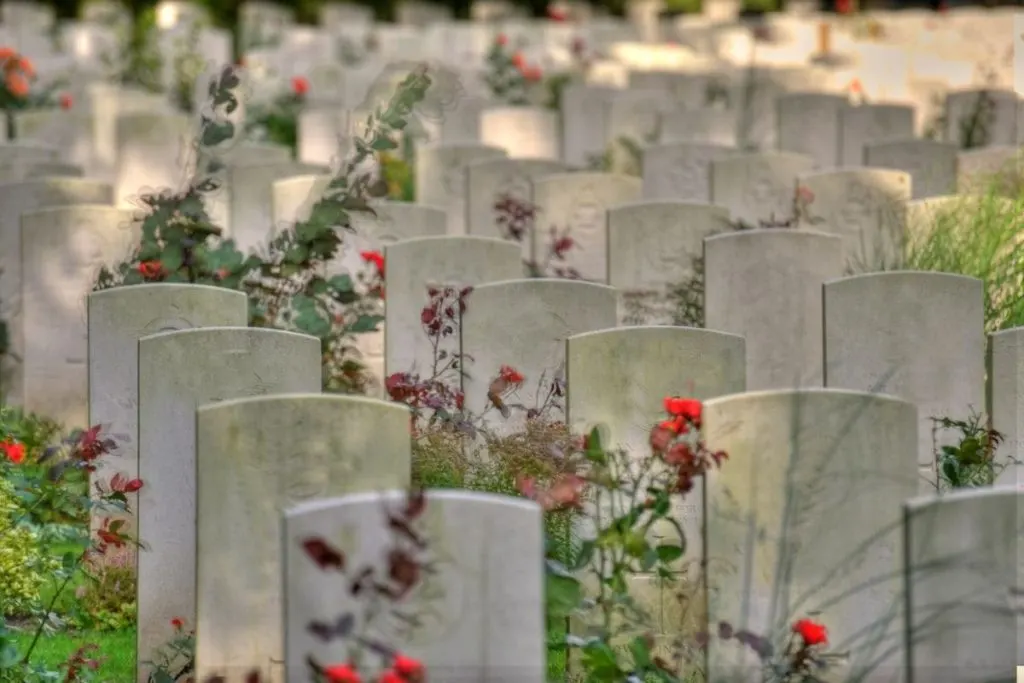 These plants will be satisfied with reduced watering, and partial shade and you'll have blooms mainly in the autumn as well.
However, even low-maintenance plants will grow harder in full shades, but some can still make it.
Now that you don't have to worry about the moisture, soil type and light need much, let's see what else plants for graves offer and what are the best 5 choices.
1. Pink Dianthus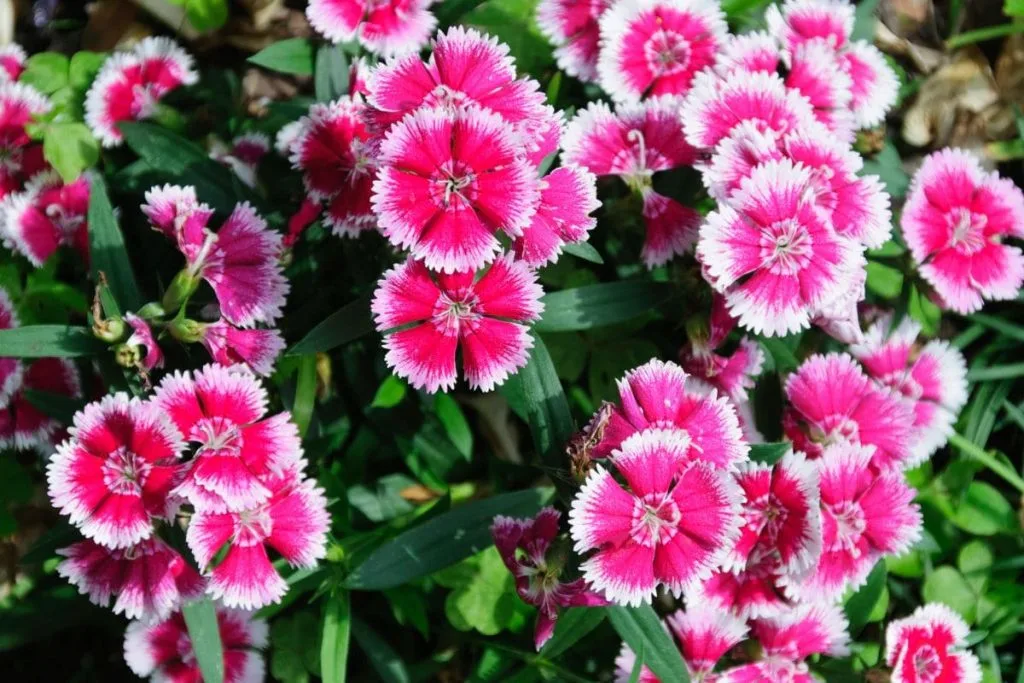 Chinese carnations, Chinese pink flowers, and pink daisies are just some of the names of this plant. Dianthus flowers are an excellent ground cover plant.
They grow up to 20 inches in height and form a beautiful deep pink ground that is suitable and beautiful for these occasions.
Light needs
They can grow in the shade, as long as they have a lot of light during the day. No matter how much sun they get during the day, they will be very happy with the sun, so they will grow and flower faster.
Water needs
They are not big fans of water. Occasional rain will be quite enough for dianthus plants. You can water it every 12-14 days with a small amount of water if you want.
Soil
The plant is a wildflower, you will often find it on forest slopes. It is mostly in the shade and on fairly dry soil. It will grow in any soil.
Pruning
It does not need pruning since it doesn't grow tall or wide.
2. Red Gaillardia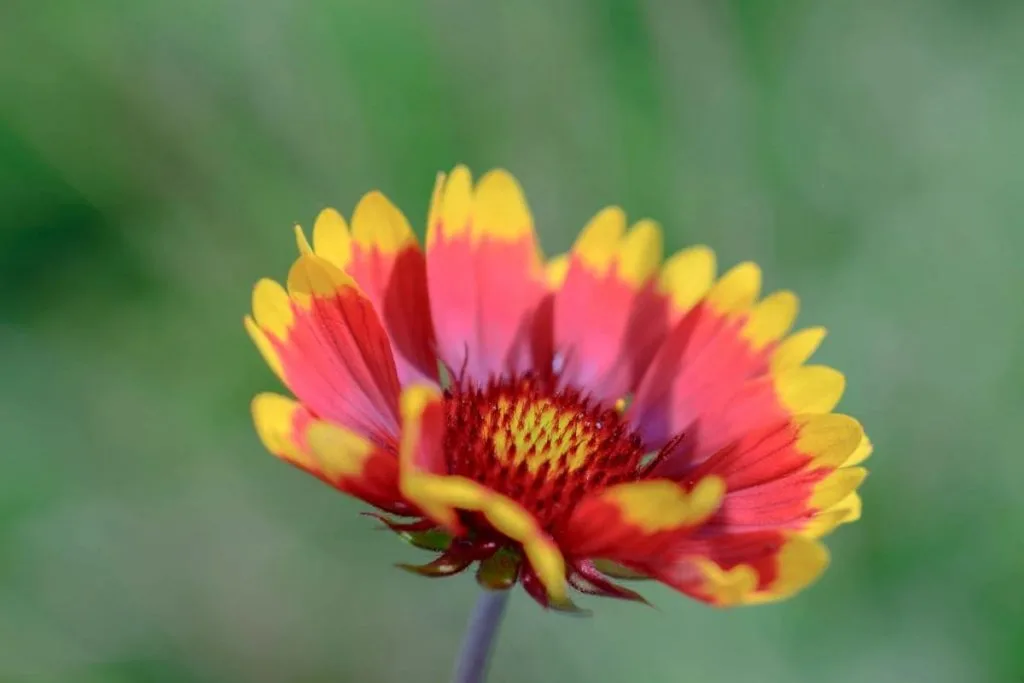 Native to Asia and South America, this beautiful orange-red plant is very easy to maintain. It was named after the French botanist Gaillard de Charentonneau. Its seeds are extremely cheap, just like the other 3 plants below.
Light needs
Gaillardia grows well in partial sun and spatial shade conditions. Depending on the average temperature of the region you live in, it can tolerate full shade as well. It doesn't grow well in the full shade combined with low temperatures since this is a tropical plant.
Water needs
It can tolerate drought very well. However, if you cross 15 days of not watering gaillardia, we advise you to do so. After 15 days it will struggle with water from the roots and leaves.
Soil
It can grow perfectly well in any soil that is not too acidic.
Pruning
Gaillardia plant doesn't require any pruning.
3. Shasta Daisy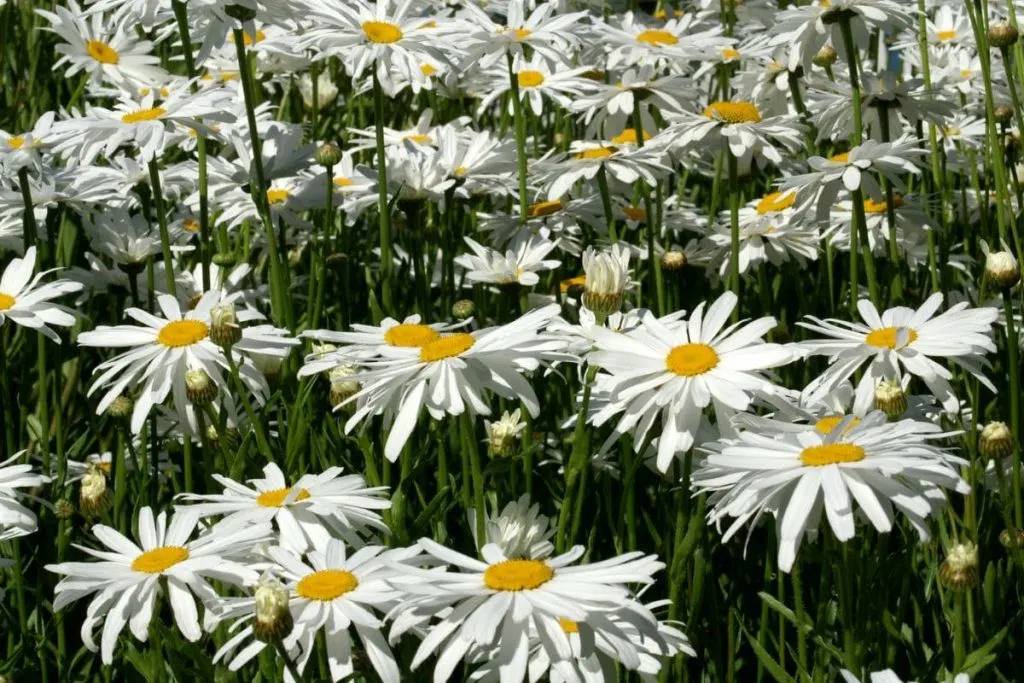 Daisy is not only the perfect flower for the grave but is also one of the flowers for Taurus, one of the perennials that bloom all summer and it is among breast cancer flowers.
Its symbolism besides its simple and lovely look speaks for itself. Daisy is also very often planted in Florida since it's one of the popular low-maintenance Florida plants.
Light needs
Daisy is a flower that likes a lot of sun and a little partial shade. Most graves have exactly such conditions because trees are often planted around the grave or in the middle.
It will form a shade whether you like it or not. But this is certainly in favor of these flowers because they grow excellently in just such conditions.
Water needs
Daisy flowers are self-sprouting in 90% of cases. You will find them in nature where no human foot has ever set foot and where no one is sure to water them.
This tells you that occasional rain may be enough for these flowers to survive. If you give them a little more water during your visits, they will grow ideally.
Soil
As for the other 3 plants, the soil is not important for this species. It will grow in any soil. They don't need to be fertilized either.
Pruning
Pruning is not necessary with these plants. They spread out and grow sideways, but they don't grow very tall to worry about pruning.
4. Ajuga Plant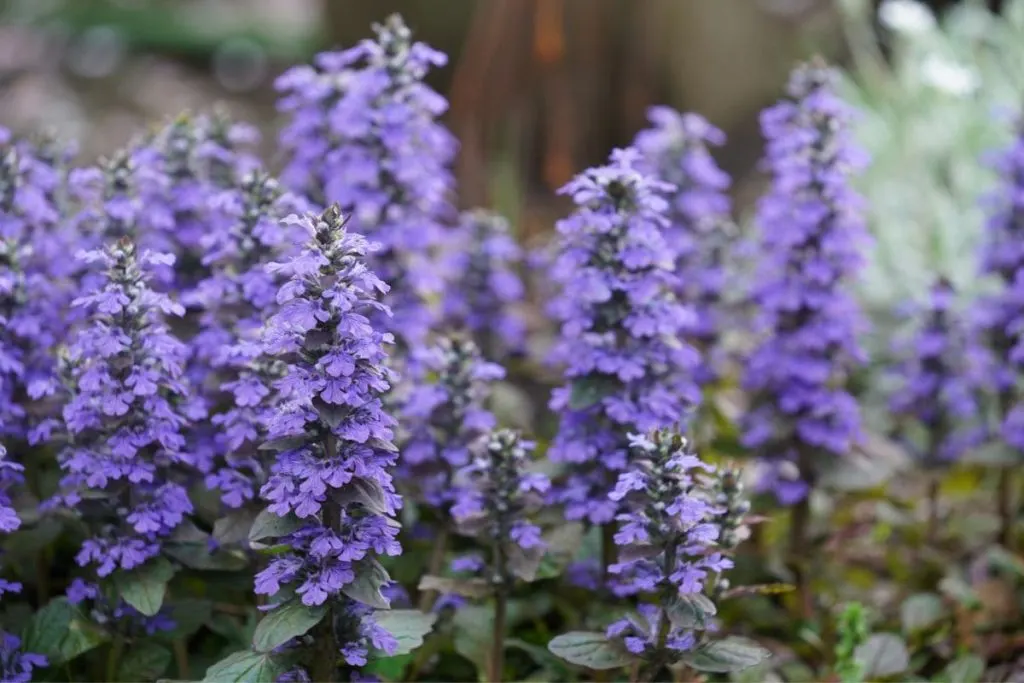 Also called the Bugleweed is an amazing wildflower. You probably saw it at least once in your grandmother's garden. Their simple and wild look is exactly the reason why so many people plant them on graves.
They can tolerate heat, and drought, and they basically grow everywhere. Strong winds or frost don't concern these plants.
Light needs
Ajuga plant enjoys the sun. She likes to be in the sun all day and doesn't mind the heat in the summer.
It doesn't like the shade, so maybe it will grow a little slower in the shade, but the partial shade created by a tree, for example, won't bother it.
Water needs
When it comes to water, we have already mentioned that it is a drought-resistant plant. Even 20 days without water will be fine for this plant.
But if you still remember to water it, do it. The plant will thank you and reciprocate with growth and a beautiful appearance.
Soil
Any type of soil is suitable for this wild plant.
Pruning
As with all the plants above, pruning is not necessary for this plant.
5. Yellow Marigolds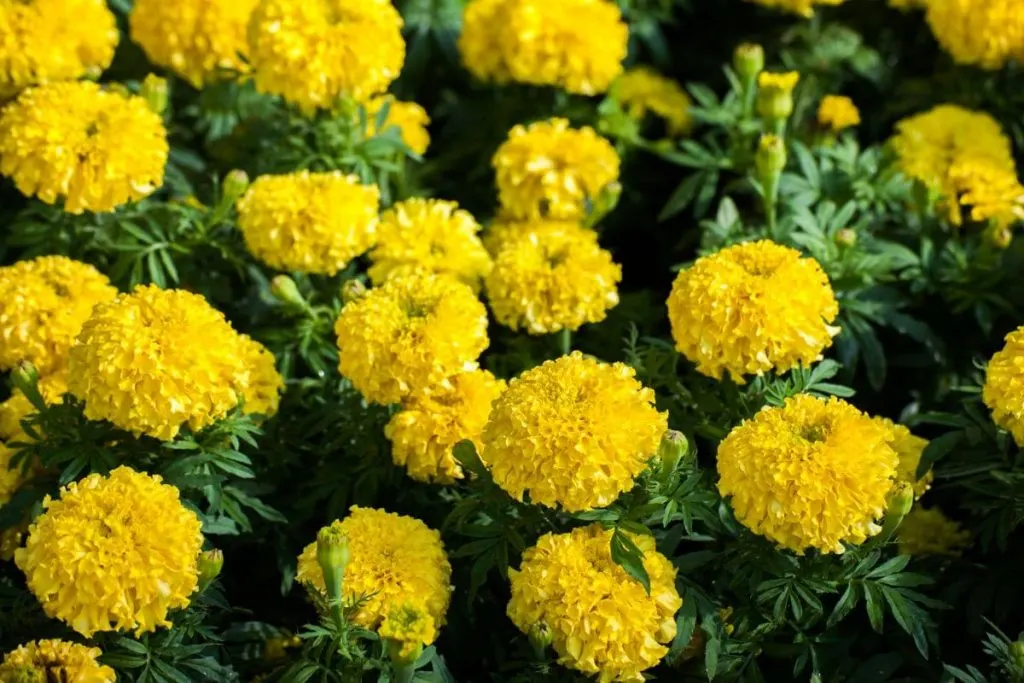 Marigolds are one of the most popular low-maintenance plants in Arizona and flowers for Scorpio too. Their simple look is exactly what you want to plant in a place such as a graveyard.
Its roots aren't invasive, they don't spread quickly, they are perennials, and simply beautiful. Below you'll find out how easy are they to maintain.
Light needs
Marigold plants like partial sun and partial shade. The rest of the day they spend in bright light conditions will also be reflected favorably on them.
They don't like shade and too much shade on the grave will bother them and they won't grow very well.
Water needs
When it comes to watering, they can be without water for up to 2 weeks. If it rains in the meantime, they love rainwater, so you don't have to worry about that.
Soil
Any type of soil will do, but if you can bring in peat moss soil and combine it with what's already there, that's great.
Pruning
After a year, you might need to trim the ends a bit because the marigold plant loses its shape during growth. To arrange the aesthetic appearance, we advise you to trim the edges of the plant.
Wrapping Up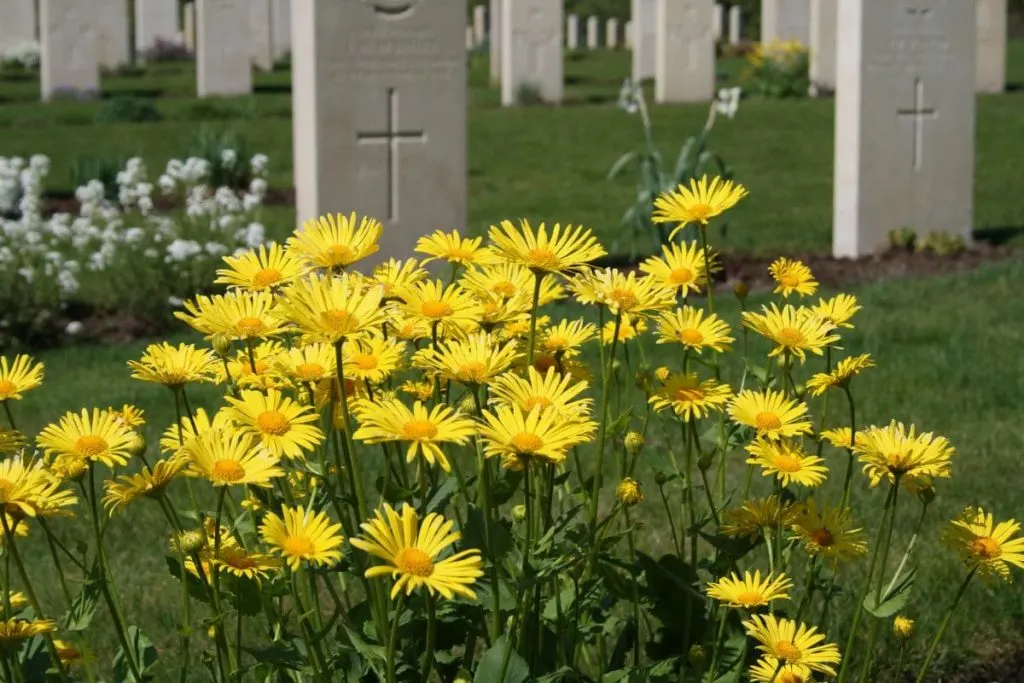 We're sure and optimistic to say that you found at least one suitable plant among the 5 low-maintenance plants for graves we showed you.
If you enjoyed purple blossom as well, consider lavender flowers too. Lavender will also grow well on the graves.
Rose is a classic flower that grows well in these conditions too. Winter months might be a bit tough for the roses though.
They don't stand well frost either. If you enjoy more shrubs species consider gardenia bush or some types of azaleas.
However, you'll need to do lots of pruning on these plants. Now that loved ones have colorful flowers on their graves, we hope we helped you with this. With simple care guides and lots of love, grave plants will thrive perfectly well.
That would be all for today, see you tomorrow with similar articles.