We stumble upon many flowers and plants during spring planting time, but fuzzy flowers will always be that unique type of flowers we all love. White flowers, bright red flowers, textural interest, it's all just so interesting for plant lovers.
Among their many wonderful features and fact, they attract wildlife such as butterflies, we don't have any cons for these flowers. Their soft velvety leaves attract birds in the summer, their shrub is purely magical and their foliage stunning.
If this was enough, and I'm sure it was, to win you over and to convince you to plant one of these flowers, let's learn more about them then. Below we bring you 7 types of fuzzy flowers you'll love whether you plant them indoors or outdoors.
What Are Fuzzy Flowers?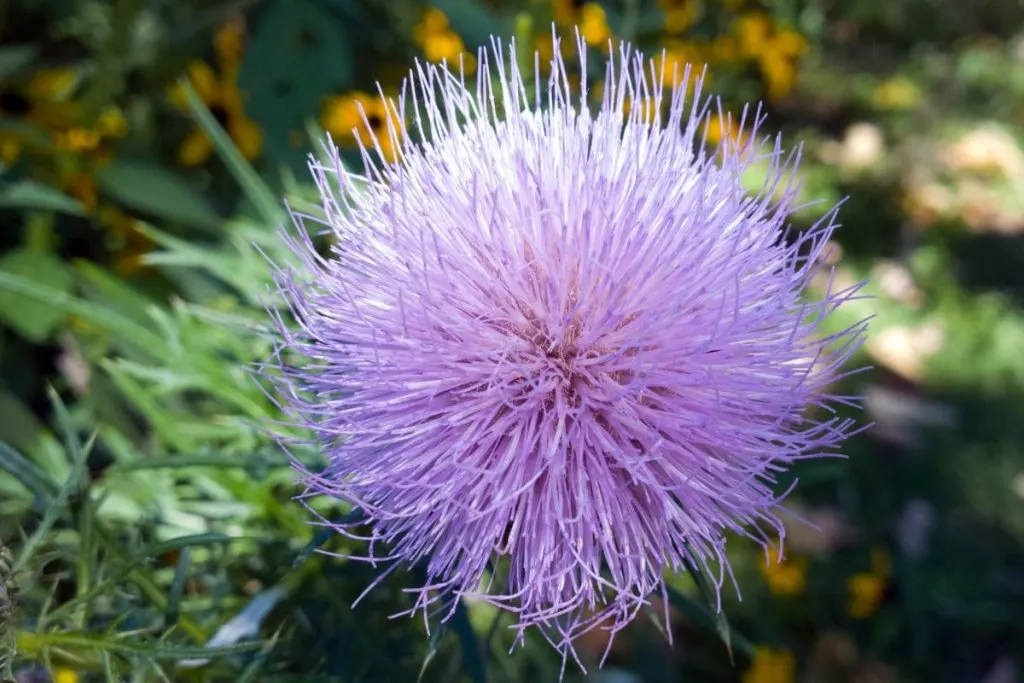 Fuzzy flowers are flowers that have a different texture of the leaves, unlike other houseplants. They usually have white fluffy hair on their leaves that serves as a protection and survival mechanism for these plants.
Since these plants are attacked by pests in nature, once they drop their juice on the leaves, it becomes sticky. This is a great animal repeller and these plants know how to do it!
But along with their leaves, 80% of these plants have fuzzy flowers as well. They remind me of cotton bulbs and they are very decorative, usually in bright popping colors. Once they drape downward their flowers, you'll enjoy varieties of yellow, red, and bright purple colors.
7 Fuzzy Plants For Your Home Or Your Yard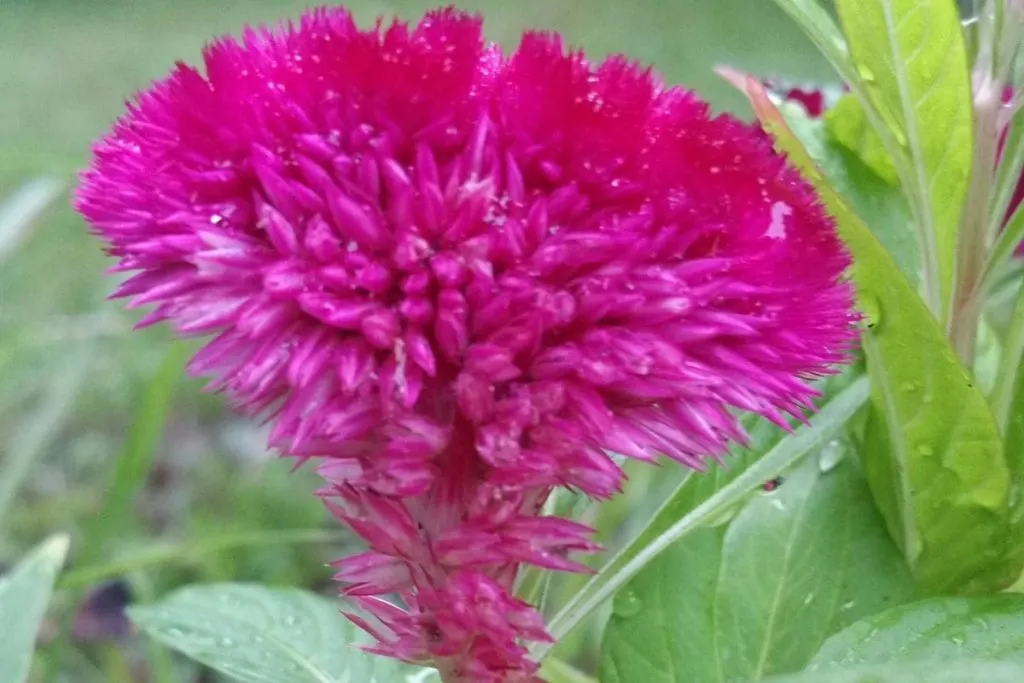 Ever heard of a crassula pubescens subsp plant known as a bear paw jade plant? I'm sure you did. Besides this plant, we bring you lots of pink, white, and yellow fuzzy flowers. Let's learn the care guide of 7 stunning fuzzy flowers you can grow in your home or in your yard.
1. Chenille Plant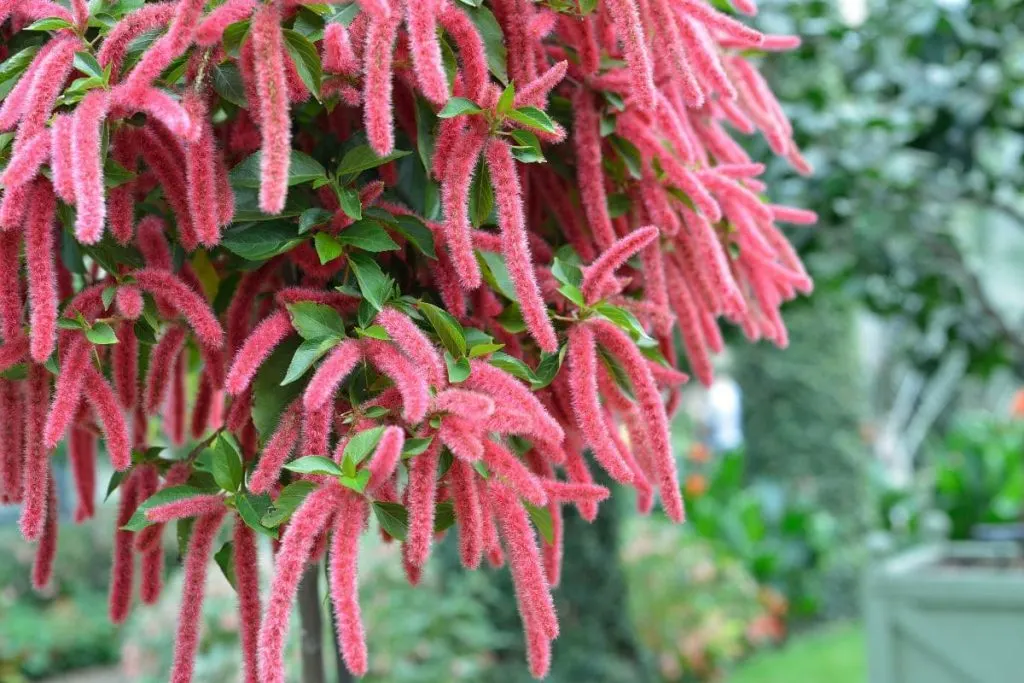 Acalypha hispida is definitely a plant you'll love having around you. Outstanding and stunning red flowers with green leaves are a "must" for every colorful garden, especially gardens that lack colors. It's their growing season soon so let's learn their care guide.
Light conditions
Chenille plant likes full sun conditions to partial shade. Light shade is preferable to the full shade conditions for your hispida plant. Partial sun also works for this plant, but if you want their red color to stand out, provide them with direct sunlight for at least 2-3 hours per day.
Watering schedule
It's often said that these plants are drought-tolerant but that is simply not true! Often it regularly at least once per week but make sure the soil is dry between watering.
Soil Type
They prefer various soil types. Sandy soils, loamy soils, and even clay are good choices for this plant. They don't like acidic soils but do love well-draining soils as you can see from their preferable soil types.
Temperature
They don't cope with sudden temperature changes very well. These flowers grow well in temperatures between 50 and 60 F. They can also thrive well in 65 F conditions, but above that is not preferable.
Humidity
Chenille plant likes medium humidity conditions. 50-60% of humidity is perfect for this plant.
Fertilizer
If you really want to see that red color on your flower popping, choose 10-30-20 houseplant fertilizer. Liquid fertilizer is always a better choice for this plant.
2. Licorice Plant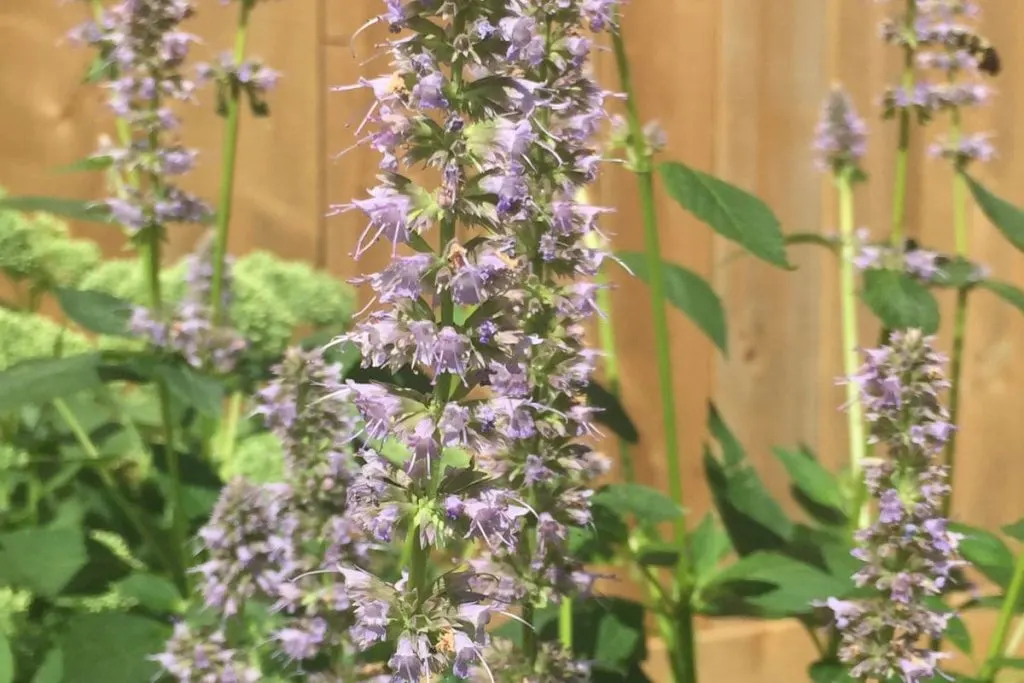 Glycyrrhiza glabra is one of the classic fluffy plants. The green goddess of your yard, with its fluffy white hairs and velvety leaves, will be your favorite plant in the garden.
Light conditions
If you want to see your licorice plant at its best, grow it in full sun conditions. They don't stand shade or partial shade well. Combine full sun with bright light and your licorice plant will be at its best.
Watering schedule
Water these lovely plants regularly. Once per week is enough, but make sure you're not watering drained soil since this can cause many problems. Rainwater and tap water are both fine.
Soil Type
This plant isn't picky when it comes to its soil type. Clay, sandy, perlite, peat moss, as long as you provide them with good light and water them properly, they'll thrive.
Temperature
The best temperature range for licorice plants is between 60 and 80 F. Don't go below or higher if you want your plant to shine.
Humidity
They stand the best medium humidity levels. 60% is maybe the best percentage for this plant.
Fertilizer
You can add organic materials/compost to your plant since it's not one of the heavy feeders.
3. Angel's Hair Artemisia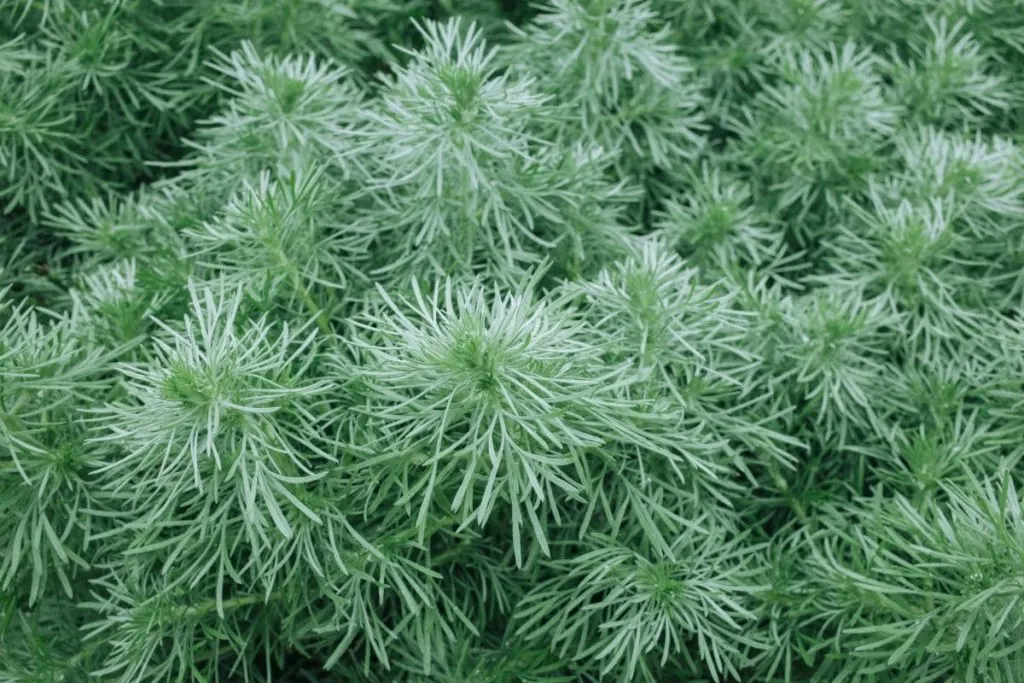 Artemisia schmidtiana definitely deserves its name. From its stems to their sweet and gentle white color, they remind of an angel's hair.
They are succulents that will look perfect once they fall from your hanging basket in the living room. They are usually grown in containers and hanging baskets.
Light conditions
They prefer a sunny environment. If you want to see your plant at its best, combine direct sunlight with bright indirect light in the afternoon hours.
Watering schedule
Often mistaken for an edible plant, this lovely white plant prefers a "normal" watering schedule. 10-12 days between watering should be okay for this plant since it's a succulent plant.
Soil Type
Choose calcareous, sandy, and loamy soils for this plant. Your soils don't have to be high in organic matter. They grow well in zones 5b in their native habitats.
Temperature
The best temperature ratio for these flowers is between 65 and 75 F.
Humidity
They don't like high-humidity areas. It's best not to go above 50% of humidity. However, if you can't achieve 50% as well, buy an air humidifier for your plant.
Fertilizer
These plants don't have to be fertilized.
4. Panda Plant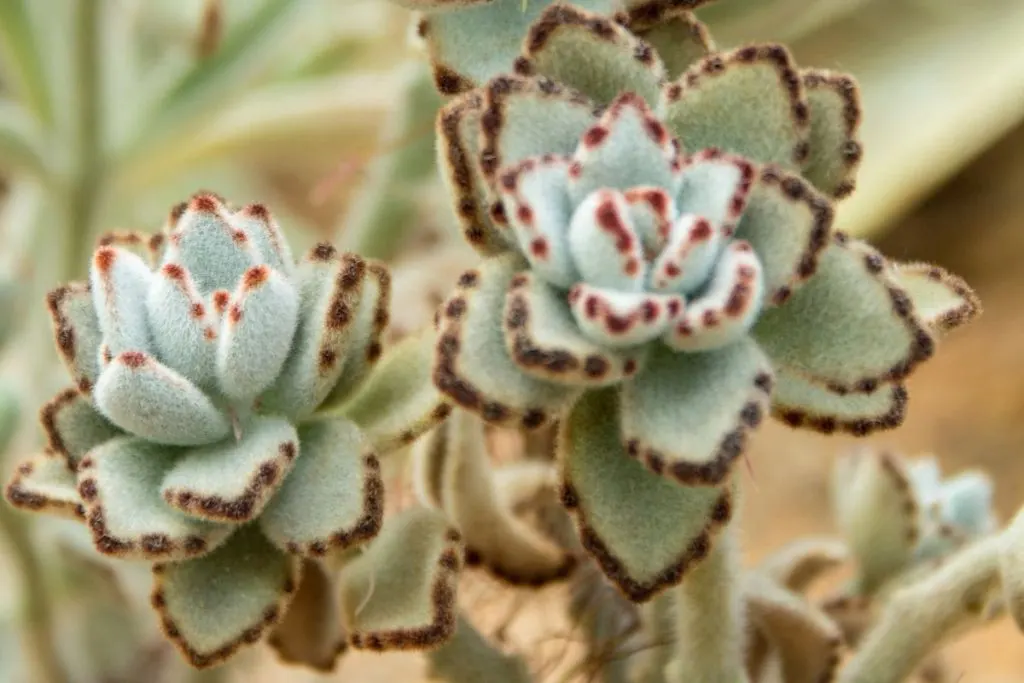 Kalanchoe tomentosa is a lovely succulent plant, perfect for indoor growing. They are plants it can fit on your favorite bookshelf, on your nightstand, or even on a shelf in a bathroom. They don't take up much space and they look wild.
Light conditions
Just like African violets, these plants need at least 4 to 6 hours of direct sunlight per day. In shady areas, they don't grow well at all, and you might never see their maximum height.
Watering schedule
Since they're succulents, they can be watered every 10-14 days depending on the growing area.
Soil Type
The best soil type you can get for them is the cactus mix. They prefer dry soil much more than well-draining soil.
Temperature
The best temperature ratio for your panda plant is between 65 and 80 F. They don't like sudden temperature changes. Their leaves start looking droopy and even yellowing.
Humidity
They don't like humid areas so it's best to keep them in areas with 40% of humidity.
Fertilizer
The best is diluted fertilizer every 5 weeks. Do not fertilize them over winter.
5. Bear Paw Jade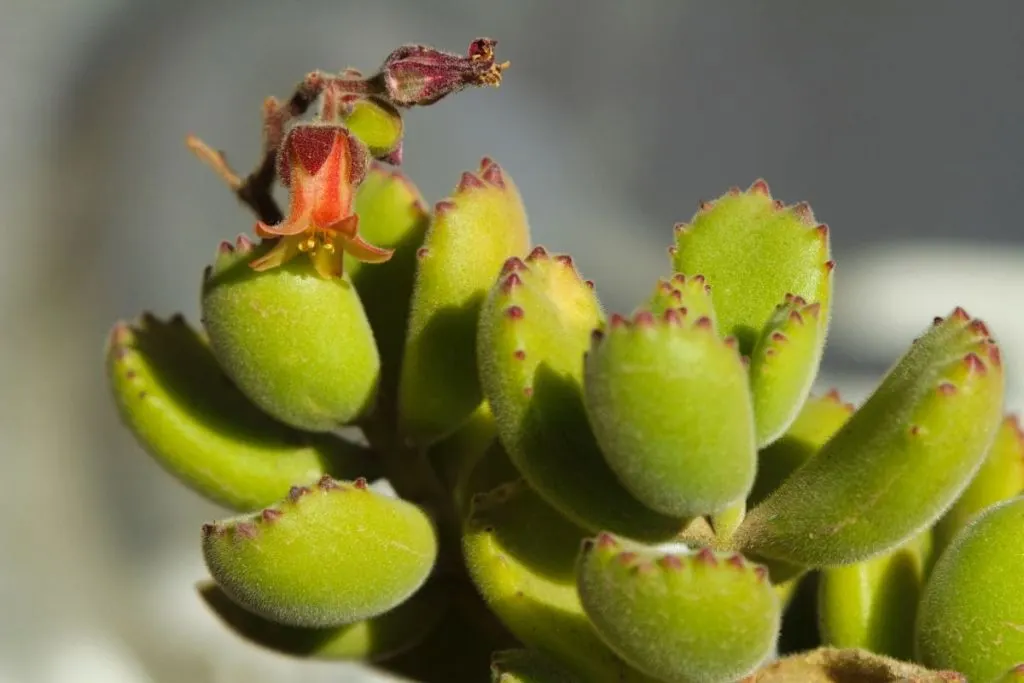 Cotyledon tomentosa is an amazing green-red plant, perfect for houses with not so much space. If you're a plant lover who can never get enough plants, I advise you to start looking for bear paw jade plants along with cacti plants.
Light conditions
We recommend you expose your bear paw jade to at least 6 hours of direct sunlight. In the afternoon hours, you can move them to bright light. The south-facing position might be the best option for these plants.
Watering schedule
They don't like well-draining soils or too much water. Water them every 12 days, but make sure the soil is dried out between watering. Standing water causes root rot super fast.
Soil Type
Slightly acidic soil won't do any harm to your plant, they love it in fact but avoid heavy acidic soils. The best choice is perlite soil and coarse sand.
Temperature
They love warmer temperatures such as 70-85 F. Low temperatures don't suit these plants very well and it affects their look in a pretty obvious way.
Humidity
They don't like humid areas. Low-humidity rooms are the best choice for your bear paw jade plant.
Fertilizer
Bear paw jade plant doesn't require fertilization.
6. Dusty Miller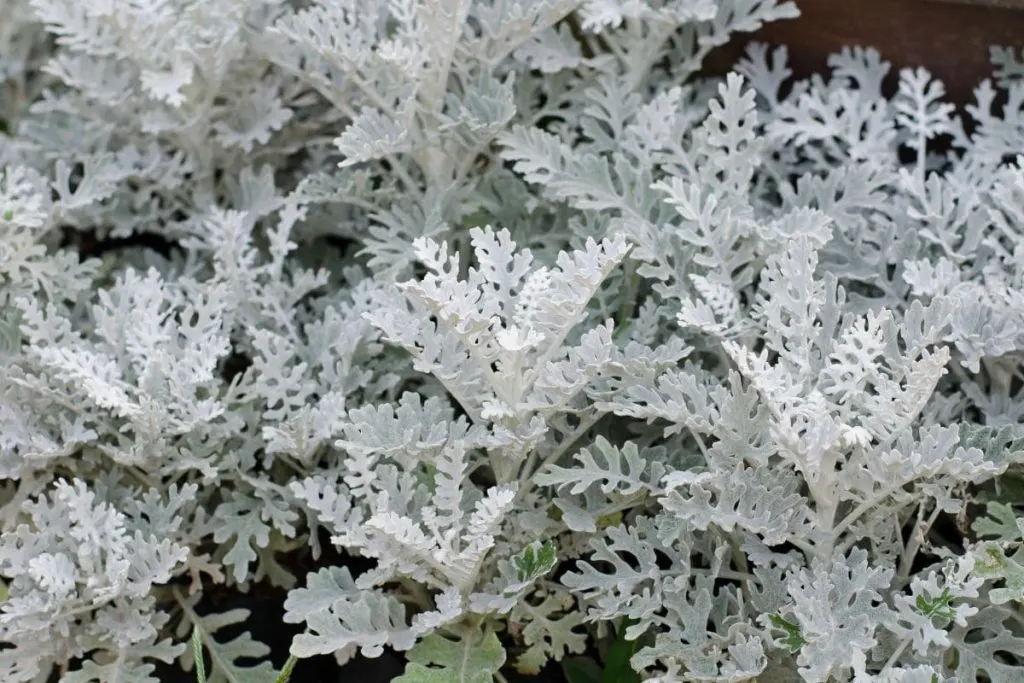 Jacobaea maritime truly looks like a plant that could use some cleaning. This is a good repelled for animals but it is not on your favorite fuzzy flower list just because of this. This plant is a house plant for the bold type of people, who don't mind explaining that the plant is simply like that.
Light conditions
They grow best in full sun conditions but they can also grow well in partial shade. In shade, the color gets more silver and grey. In sunny conditions, their color is greener.
Watering schedule
One inch of water per week is the perfect watering schedule for this dusty plant.
Soil Type
They grow well in well-draining soils with a pH ratio between 5 to 6.
Temperature
The best temperature ratio for these plants is between 65 and 75 F. They don't like sudden temperature changes.
Humidity
They like low-humidity levels. In high-humidity areas, their appearance will seem droopy.
Fertilizer
Dusty miller plants don't require fertilization.
7. Pussy Willow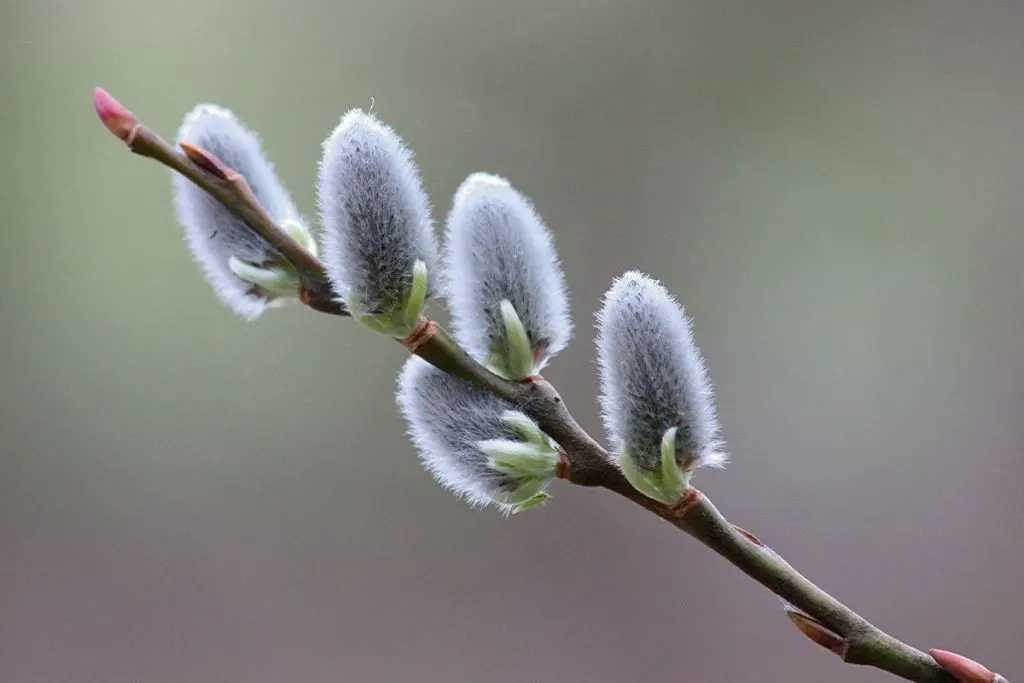 Salix caprea is another green goddess you'll love having in your living room. It's one of the fast-growing house plants that are also very low-maintenance. Its leaves remind much of rose leaves. If you learn its care guide, you know the care guide for Jerusalem sage plant as well.
Light conditions
They can tolerate partial shade, but they grow best in direct sunlight conditions. The best location for your pussy willow plant is an east-facing window.
Watering schedule
Water them with rainwater or tap water once per week. Make sure you do a finger check before watering.
Soil Type
They do best in acidic, loamy, moist soils.
Temperature
The best temperature ratio for your pussy willow plant is between 65 and 75 F.
Humidity
They tolerate high humidity much more than low-humidity areas.
Fertilizer
Fertilize them with liquid fertilizer or a granular fertilizer during spring.
FAQ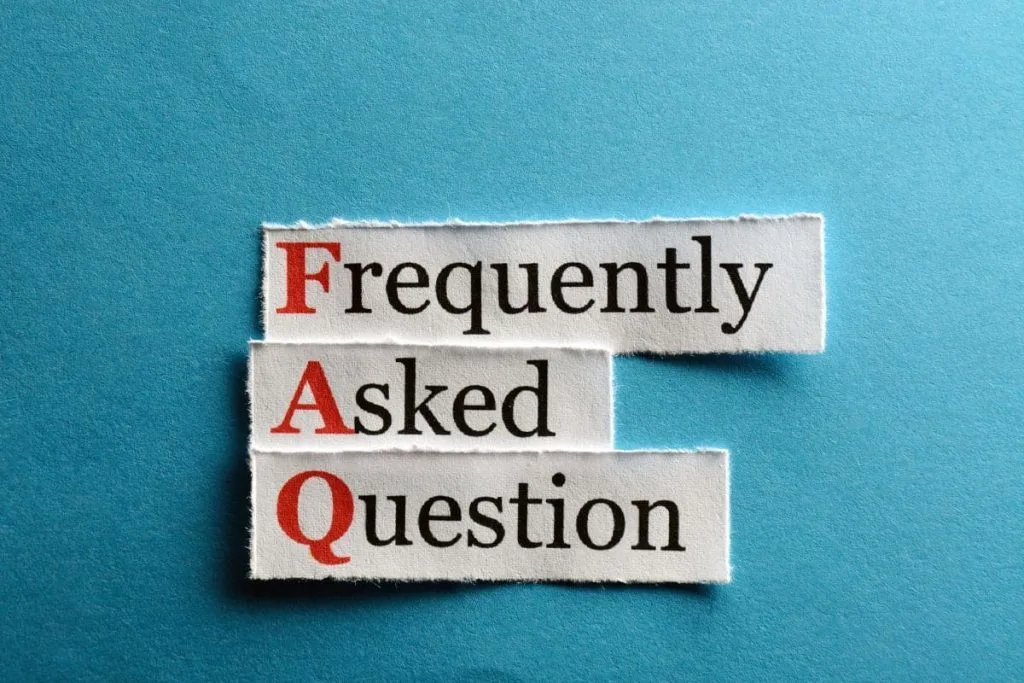 Below we bring you the most popular FAQs about fuzzy flowers. Let's see what did we prepare for you in this section below.
What Are Fuzzy Flowers With Yellow Flowers?
There are many fuzzy flowers that are yellow. Some of the most beautiful ones include:
Busy Lizzie flowers, yellow jasmine, gerbera daisy, blanket flowers, etc.
What Fuzzy Plants Have Beautiful Purple Flowers?
The most famous purple fuzzy flower is the Ageratum plant. It is not a typical houseplant since it mostly grows in forest areas by itself. It has a bright outstanding purple color.
What Are Other Fuzzy Flowers?
We didn't mention all types of fuzzy flowers above, but if you're more for green versions of these plants, go with fountain grasses then.
Pennisetum spp or fountain grasses are great green arrangements for your yard and are very low maintenance as well.
Easy for planting, they provide such a nice background for your fountain, even if you have one indoors.
They are also great landscaping plants. They'll make your environment wilder with their appearance. Another great fuzzy flower is the lamb's ears.
They are simple, fast-growing, and low-maintenance house plants. If you're up for colorful houseplants, you can choose African violet then or an old man cactus.
What Is The Most Beautiful Fuzzy Flower For Home Decor?
Pampas grass is one of the most popular fuzzy flowers for home decor. They grow in beige, soft pink, and soft red color. They can last for 3 years or even more in your home.
Final Thoughts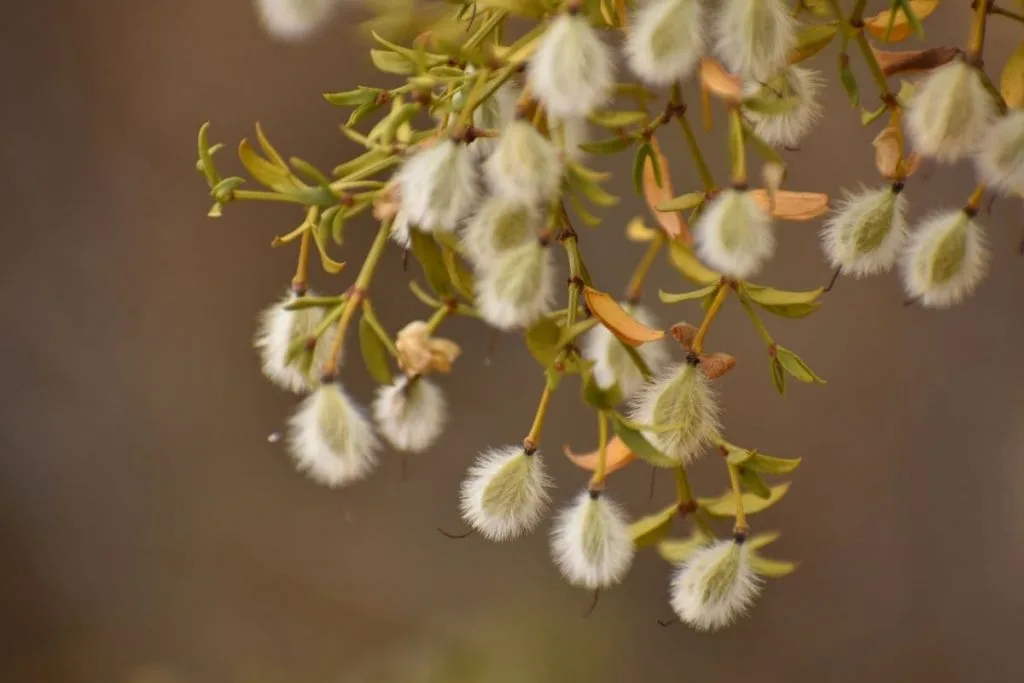 How did you like our today's article about fuzzy flowers? We sincerely hope you enjoyed it. In case you wanted to get some fuzzy flowers for your home lately, we think this article might've been helpful for your decision.
In the spirit of these lovely colorful flowers, we think it's best to end this article with an amazing flower quote by Terri Guillemets.
"A flower's appeal is in its contradictions — so delicate in form yet strong in fragrance, so small in size yet big in beauty, so short in life yet long on effect."
That would be all for today, see you soon with more similar topics!