If you liked our previous article about types of azaleas, you'll love the sea grape tree too. How will you love the care guide for the sea grape tree, we'll find out. When you learn all about its simple growing habits, nothing will stop you to purchase them.
What makes this seagrape borer so special? There are so many things about it to love and cherish. The planting process of this tree is very easy.
You won't have to control it all the time. Its clusters are unique and they'll attract wildlife. Seagrape foliage is outstanding and it doesn't have to be pruned a lot. Seagrape tree is wind tolerant. It is easily propagated from the seeds.
Let's find out all about the sea grape tree care guide and growing habits.
About Sea Grape Bushes Features And Growing Habits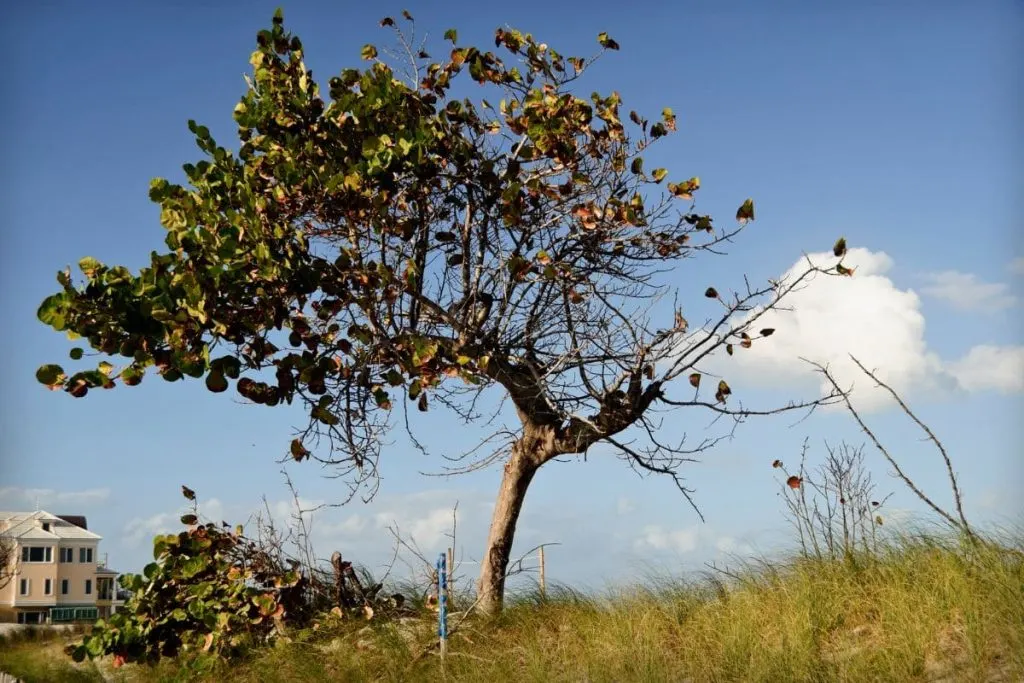 It is "soon" their growing season in the tropical regions, so why not learn more about them? Most plants that are tropical have interesting appearances and growing habits. Seagrape tee is surely one of them.
Once they grow, their fruits will remain until late summer. Before we learn how to produce new growth, what to do with dead branches, etc, let's check out their appearances first. Tree form the most amazing shape you'll fall in love with.
Native habitat: Central and South Florida, beach areas usually
Botanic name: sea grape Coccoloba uvifera
Common names: sea grape, baygrape due to their grape-like fruit
Type of tree: evergreen, landscape tree, cross-pollinate, single trunk tree, female sea grape, female plant
Fruits: edible fruits, grape-like fruits, fruits are eaten raw
Leaf shape: young plant/young leaves are pale green, mature leaves are a deep green round, and wide
Toxicity: perfectly safe to eat
Growth rate: medium growing rate
Wildlife: small animals, birds, butterflies
USDA hardiness zone: 9, 10, and 11 hardy zones
Use: landscape plant, hedge plant
Where to plant: full sun, partial shade, sandy soil, drought tolerant-well draining soils, tolerates salt spray, sand dunes, don't stand winter months
How Big Do Sea Grapes Get?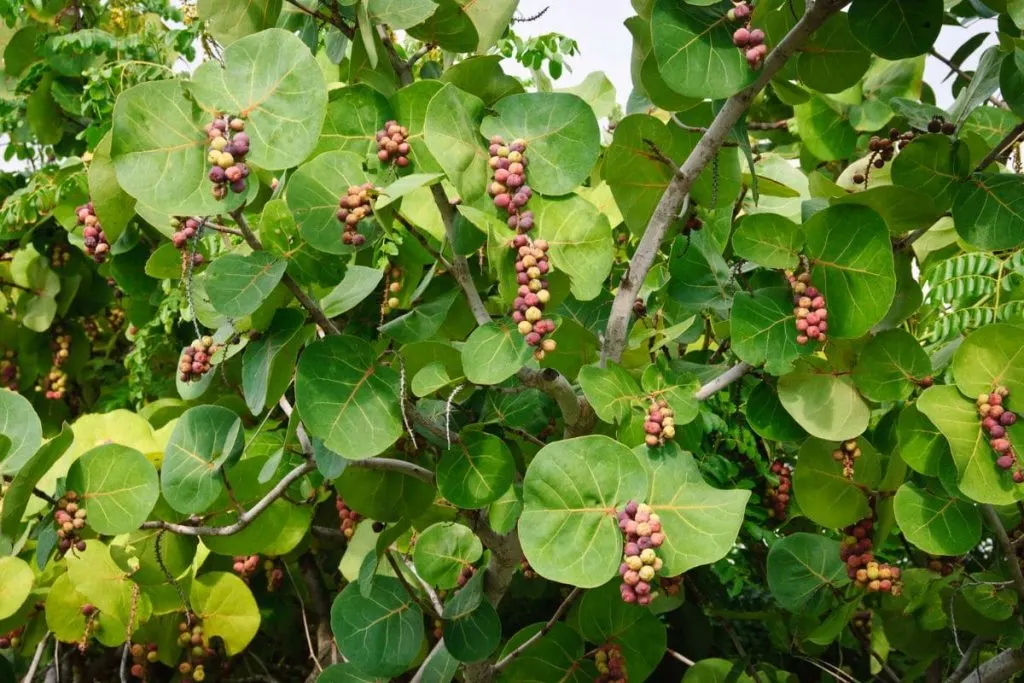 If you grow them in conditions that suit them, they will grow up to 30 feet. More shade for this plant means less height and slower growth.
If you give them as much light as they naturally need and as much as they ask for, these plants will grow smoothly and healthily.
They have a medium growth rate. So if you're noticing they're growing super slowly, you're doing something wrong.
Can You Eat The Fruit Of A Sea Grape Tree?
If you have curious pets or children, don't worry. The fruit produced by this tree is perfectly safe to eat. Maybe even you will find it interesting to try at some point.
The taste is not ideal and typically fruity, but it is as good as it gets. Their original purpose is not fruit, but an ornamental appearance in your garden. They don't contain any toxins in their fruits.
Are Sea Grape Tree Roots Invasive?
The seagrape tree is an invasive species. You can trim them and prune them as much as you want, but their roots will still be invasive.
Some even describe their growing habits as prolific and potentially harmful. Due to this fact, we do not advise you to plant them close to the house. Keep them away at least 4 feet from your home.
Care Guide For The Sea Grape Bush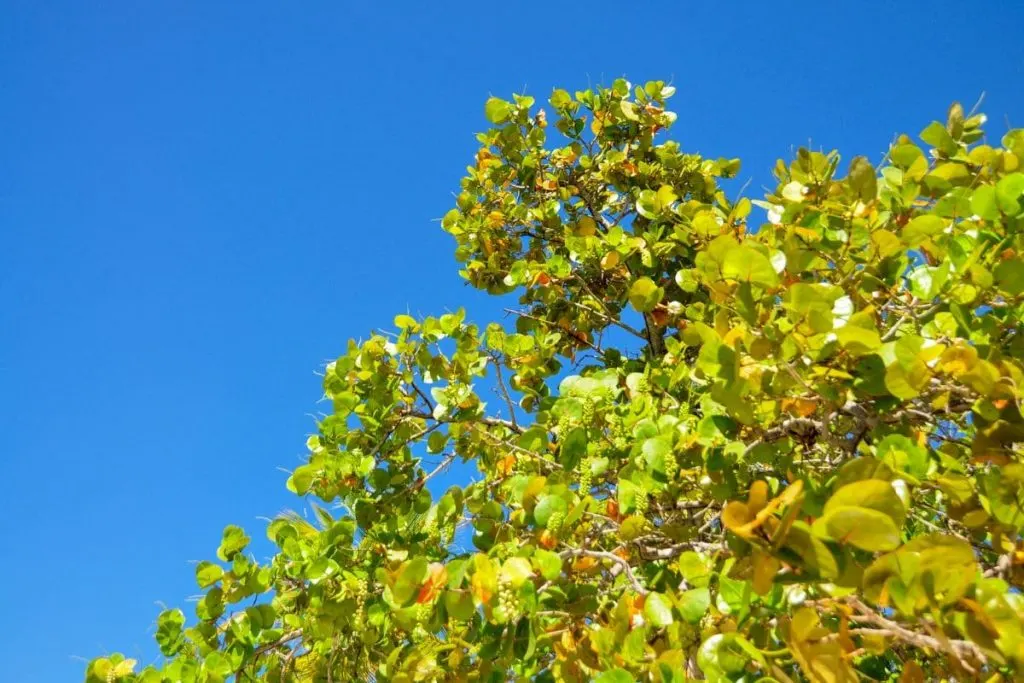 It's time for the main part. This is the care guide for this beautiful green plant! Has your plant lacked greenery lately?
If so, now is the ideal time to learn all about the sea grape tree. With a little will, effort and love, it will grow happily in your garden.
Light Needs
The best choice of light for this tree is at least 6-8 hours of direct sunlight. Anything over that is a lot because the leaves don't have time to recover.
In addition to the sun and light, the leaves also need a break from them. The morning sun is best because it doesn't burn much. Afternoon partial shade will ideally suit your sea grape tree.
Watering Schedule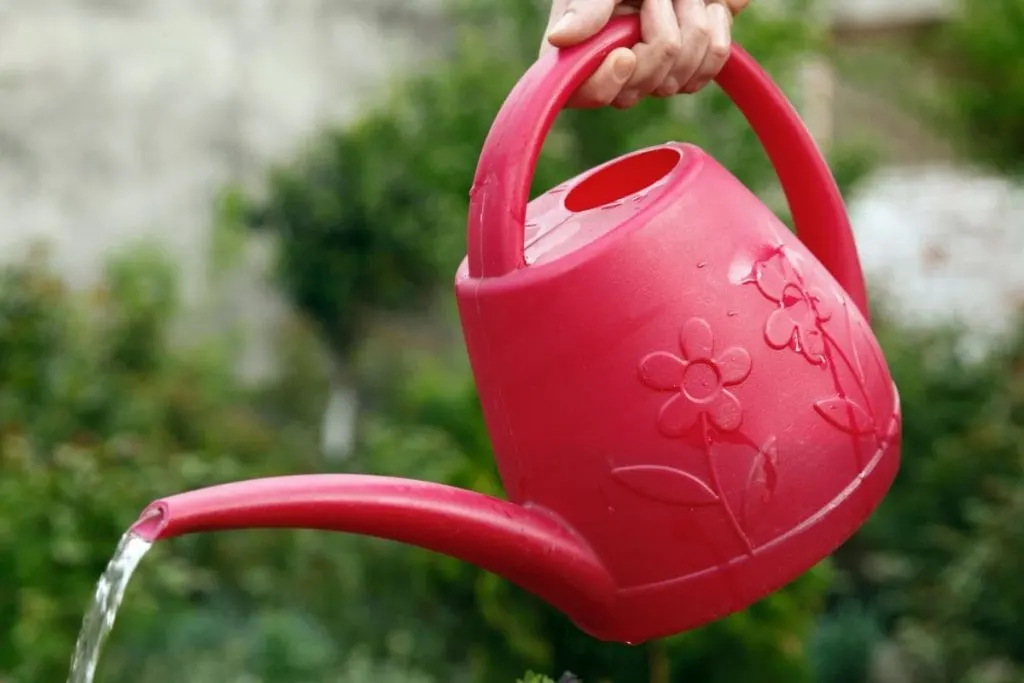 The schedule of watering this plant is quite simple. It is best to use distilled water during flowering. Use rainwater or tap water in other periods.
It is better to water this plant with 0.9 inches of water every 7-8 days. During flowering, you can every 5-6 days.
Soil Types
Sea grape trees prefer deep, well-drained, and loose soils, which should be slightly acidic or with an alkaline reaction.
When choosing a position for planting this tree, keep in mind that winds do not suit this tree. Winds are especially harmful during flowering because bees do not fly in strong winds. This is bad because it does not lead to the transfer of pollen.
In this way, there is a disturbance in fertilization. Because of this, the development of the fruits of this tree is less. The sea grape tree is best suited to gentle hills with gentle slopes, or plains near the beach. It is ideal for beach gardening.
Fertilizer Needs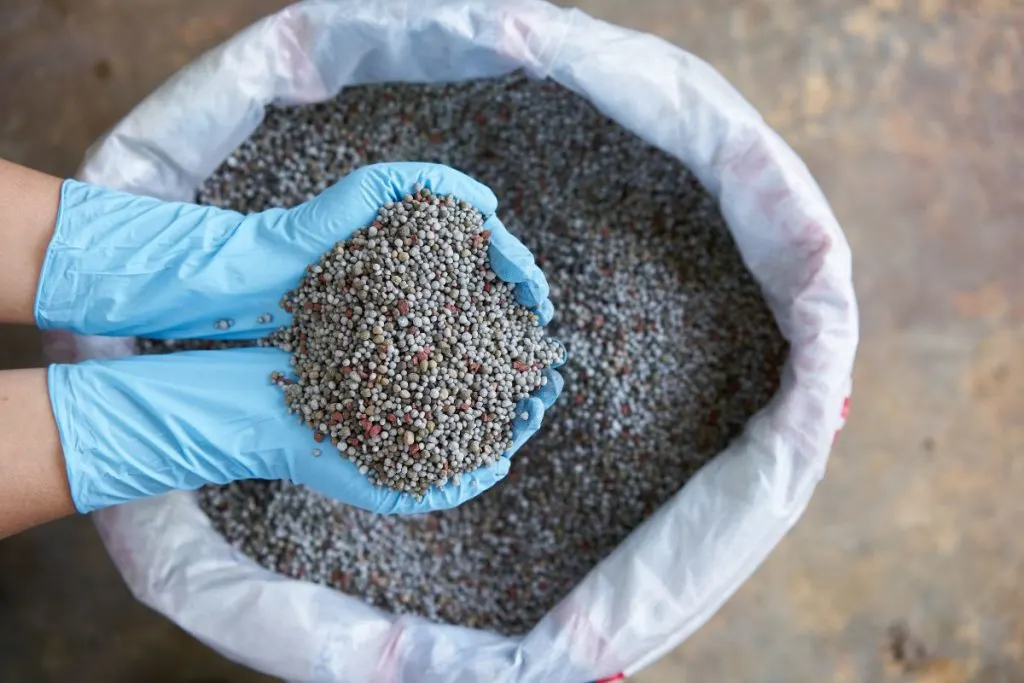 Seagrape tree, i.e. the soil needs to be supplemented with a combination of nitrogen, potassium, and phosphorus.
This is done at the end of winter, then with urea in the spring and granular fertilizer in the summer, ie sometime in May. We do not recommend water fertilizers for this plant.
Temperatures
Warm temperatures suit her best. It does not tolerate wind, frost, or even heavy rain too much. The leaves are very sensitive in this plant.
The best temperature ratio for this tree is between 65 and 75 F. In regions below 60 F, the plant will not thrive. These are zones below 9. Growth zones 10 and 11 suits it best because of their temperatures.
Humidity
Moisture is a good thing for these plants. However, an average humidity of 50% will not be bad for this plant.
It is suitable for both 50% and 70% humidity. Inside, however, with air conditioners, it will not grow very well because the air is too dry.
Pruning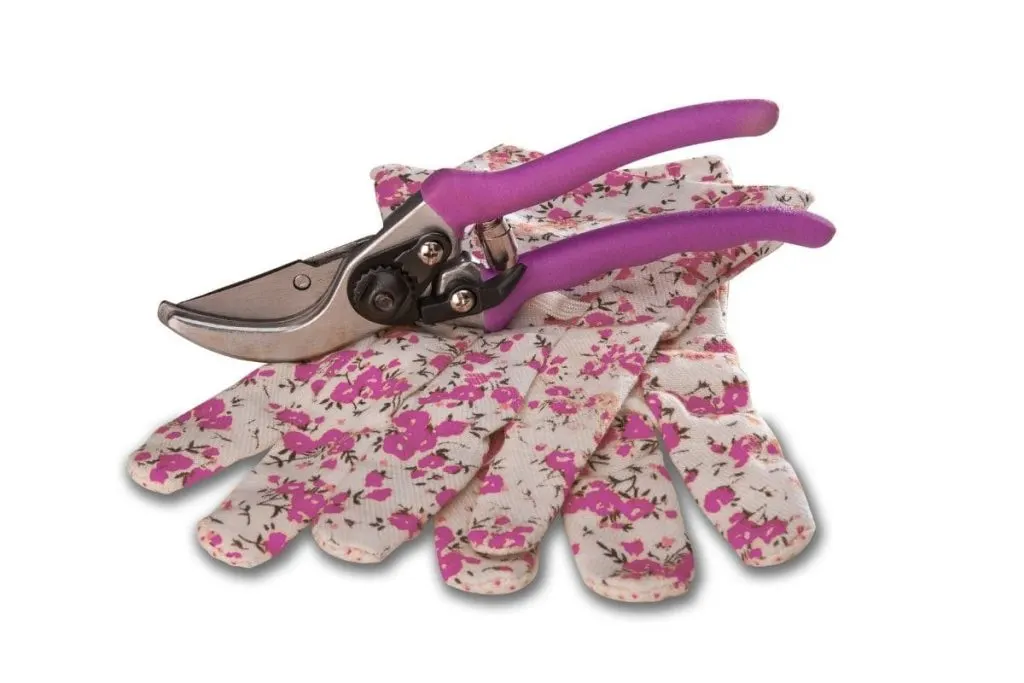 When pruning a sea grape tree it is important to insulate the top of the seedling. With proper pruning, shoots will emerge at the top, from which even better saplings will grow in the second year of growth, i.e. flowering.
Prune at the time of budding or shortly before flowering, as this tree does not tolerate pruning in the winter months.
Along with pruning, it is important to wrap the saplings in time so they can form branches later. After the first pruning, pruning is very simple.
Propagation
This plant is most often planted from seed. Sowing can be done directly in the soil where it will grow or in containers.
Soak the seeds in water for 3-4 hours before planting. It would be best to cover the pot with a plastic bag after planting.
Another way of sowing is directly into the soil. The soil should be rich in humus and well-drained.
Cover the final layer of soil with compost. It will also feed the plant and protect them from wind or cold.
Final Thought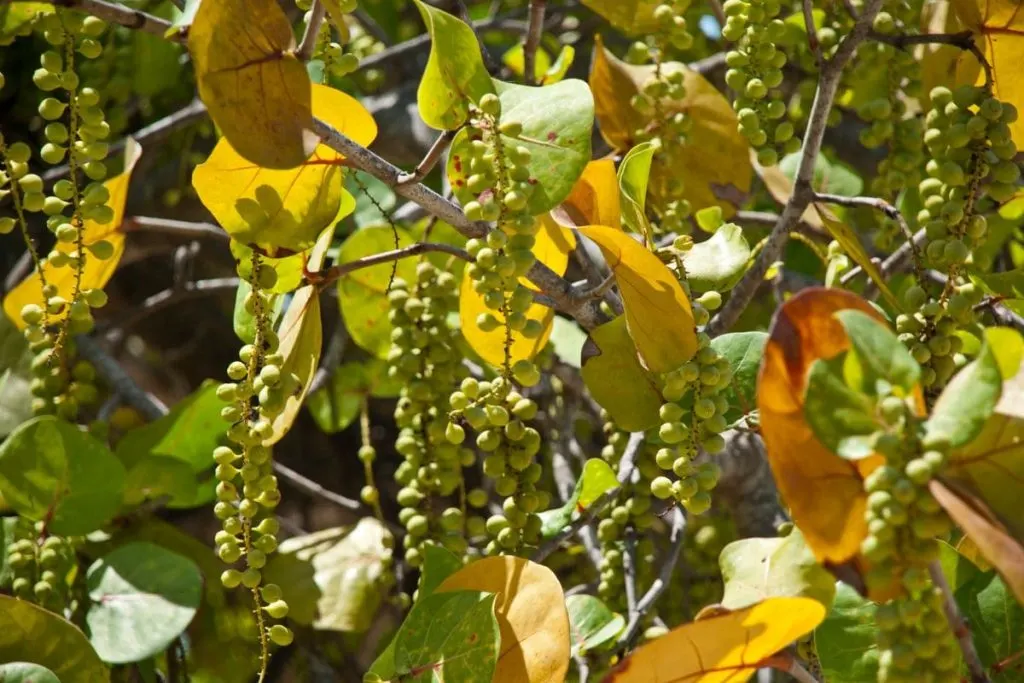 How did you like our article about the sea grape tree? Is it one of the trees you would like to have in your garden in the future? We sure hope it is!
This ancient tree will not be a resident of your garden for long. However, during the time it spends in your garden, it will be the highlight of it. I think we all need one such plant in our yard.
As you have seen, the care guide for this plant is not complicated. Even amateurs who are just starting out can plant this plant. Check out our article about flowering trees yellow, or the geiger tree if you prefer colorful trees more.
That would be all for today. See you tomorrow with similar topics!