If you are from North Carolina or nearby, you will find this article very useful. We are going to talk about the flowering trees of North Carolina.
Of course, the assumption is that you love plants and grow them in your house or garden. If not, maybe it's the right time to learn something about some new plants and in the end purchase them.
If you are from another climate, then you will simply learn something new about the flowering trees of North Carolina and you may want to have the same one.
In a similar climate, the trees will probably thrive and in the end, we will all be happy and satisfied.
I hope you are ready for a new article with a fragrant cup of coffee.
Shall we begin then?
Flowering Trees Native To North Carolina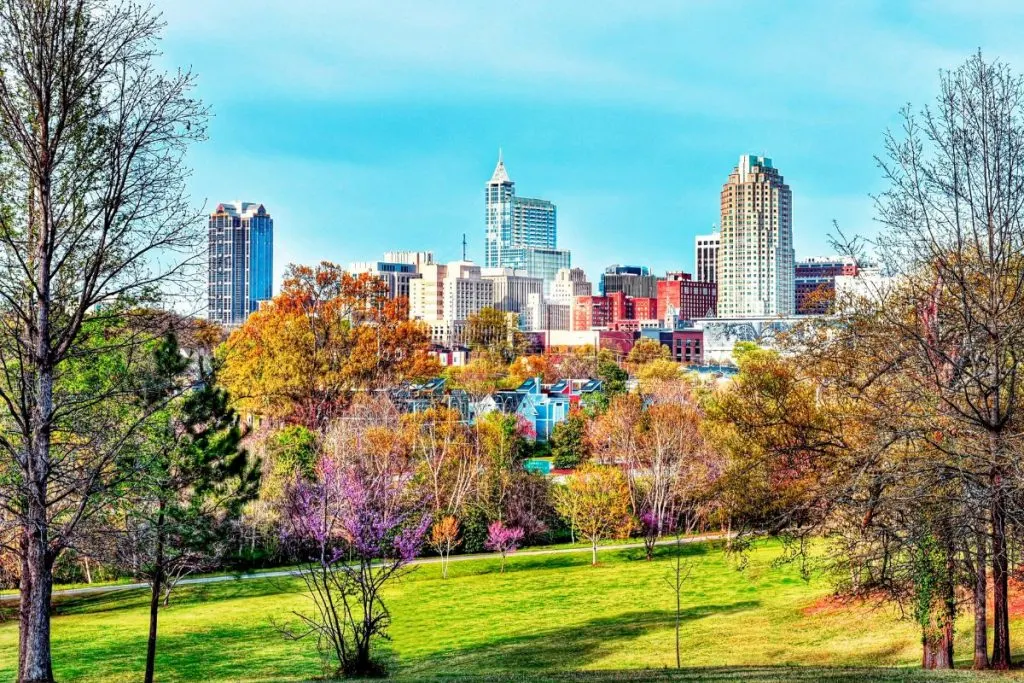 The flowering trees we are going to mention today are the most popular trees in North Carolina. If you walk down the street, you will see them in yards, gardens, parks, etc.
Flowering trees of North Carolina do not require much care, at least not the kind you are used to with your house plants.
They are easy to maintain, grateful, and most importantly, they look wonderful and make every yard where you plant them more beautiful!
Let's learn more about the 3 most beautiful flowering trees of North Carolina.
1. Learn All About Flowering Dogwood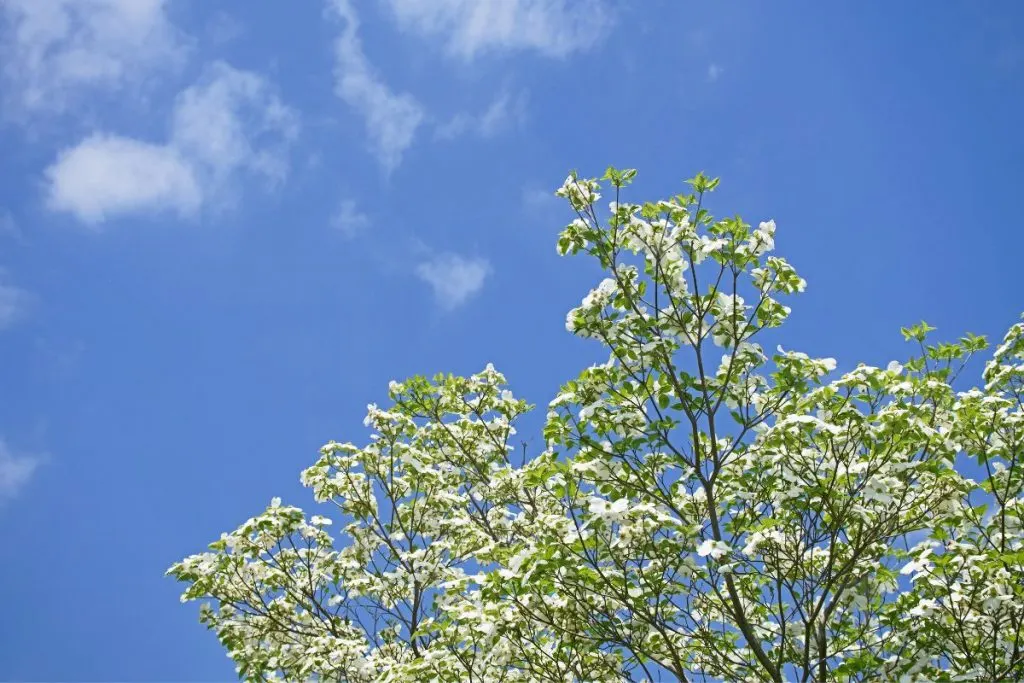 Dogwood (Cornus Florida) is a typical shrub species of Upper Danube. It is a large deciduous broad and densely branched shrub that grows up to 16 feet. It has a fibrous root. The bark is gray and smooth, with reticulate fissures in old age.
The shoots are thin and shaggy, covered with tiny hairs, purple-red on the sunny side and greenish on the shaded side. The buds are opposite, overgrown with dark brown hairs, not covered with scales. It's a state flower of North Carolina.
LIGHT CONDITIONS
This isn't a partial shade tree or sun tree. They grow well both in sun and shade. Part shade and light indirect light work well for these lovely trees. However, full sun isn't very recommended for dogwood trees.
WATERING SCHEDULE
Water regularly until layers of water form. Then add watering and cover to retain moisture during hot drought. Pull the mulch a few inches back from the trunk of the tree.
Dogwood is not necessarily drought tolerant because it prefers moist soil and can tolerate many humid conditions.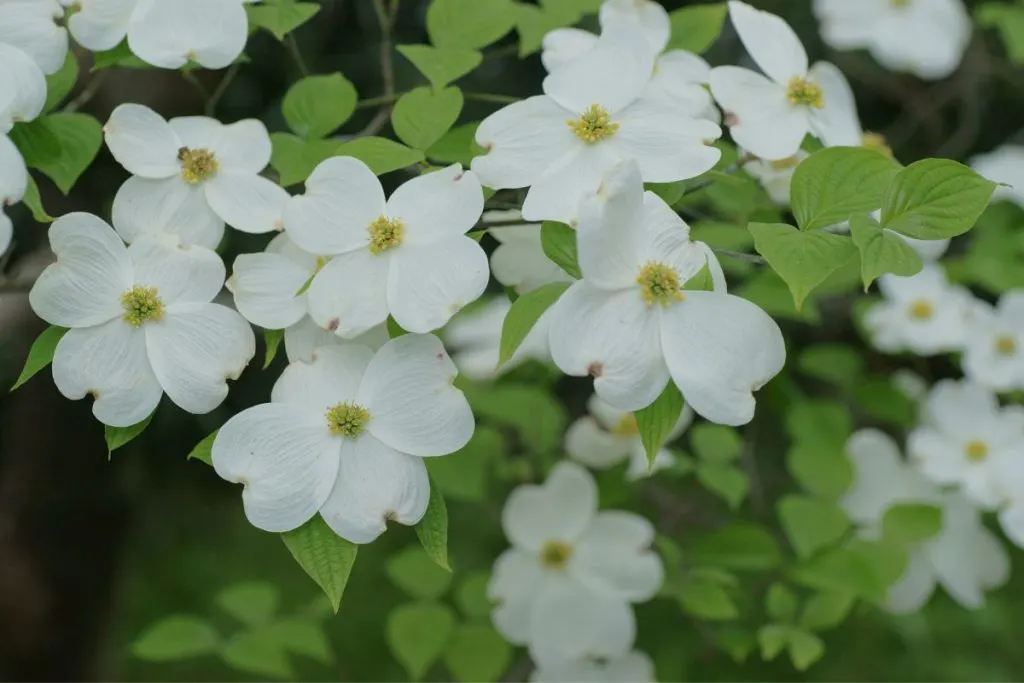 SOIL TYPE
Dogwoods grow best in well-drained, a bit acidic soil that contains organic matter. It's best to plant them in fall or late summer. However, these trees don't bloom in wintertime. These trees attract wildlife, especially birds.
FERTILIZER
Be careful when fertilizing young dogwood trees. Too much fertilizer will kill a lot of newly planted trees.
PROPAGATION
Dogwood trees are very adaptable plants, it is easily transplanted, and to achieve the best effect, they must be cut almost to the ground level in March or April every year.
If you are interested in other trees with white flowers, not just in North Carolina we have the right thing for you. As we all know as a garden tree beauty is a tree with white flowers perfect!
2. What To Know About The Cherry Tree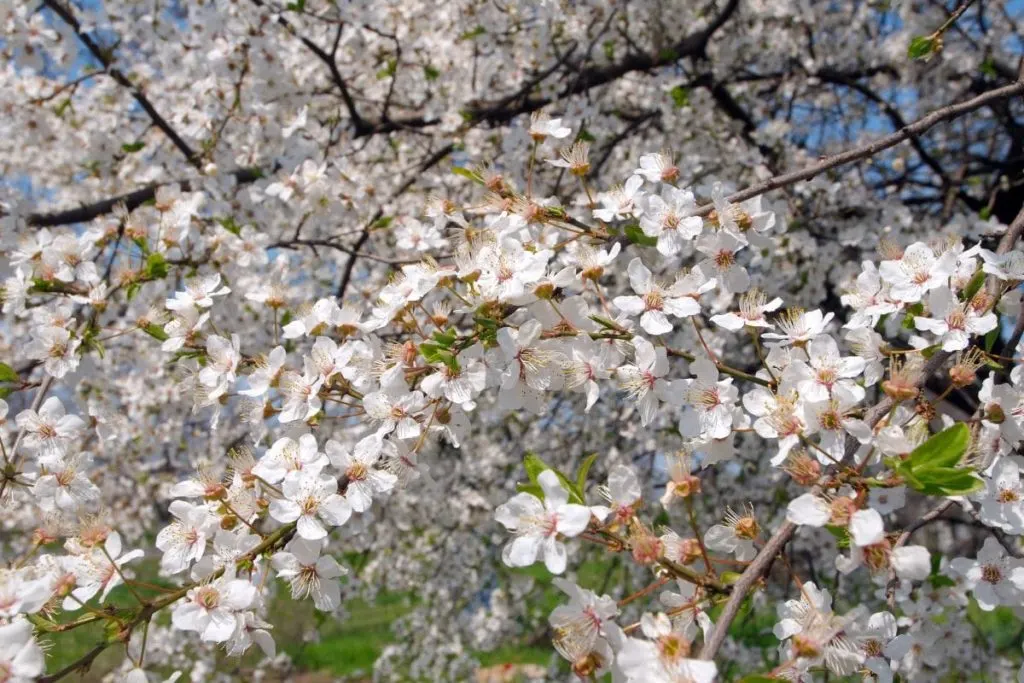 The cherry tree (Prunus avium) is a deciduous type of tree that can grow up to 30 feet. The bark of the tree is gray-red and peels off in the form of concentric circles.
There are gray shoots on one side, and brown shoots on the other. Cherry buds are egg-shaped and pointed at the top. They are covered with brown scales with gray edges. You'll want to have pink flowers in your yard.
LIGHT CONDITIONS
This lovely tree with fragrant flowers and wonderful pink blooms grows well in partial shade places with a bit of bright light. They can stand sun as well, but not full sun for the entire day. They usually bloom in early spring.
WATERING SCHEDULE
In the first years of life, the tree is watered once a month with 2.6 gallons. After the first year of life, water intake increases to 4.5 gallons.
After the second year of life, watering is carried out every 2 months, and about 7 gallons are added. Further hydration is carried out after flowering, in the stage of kidney swelling.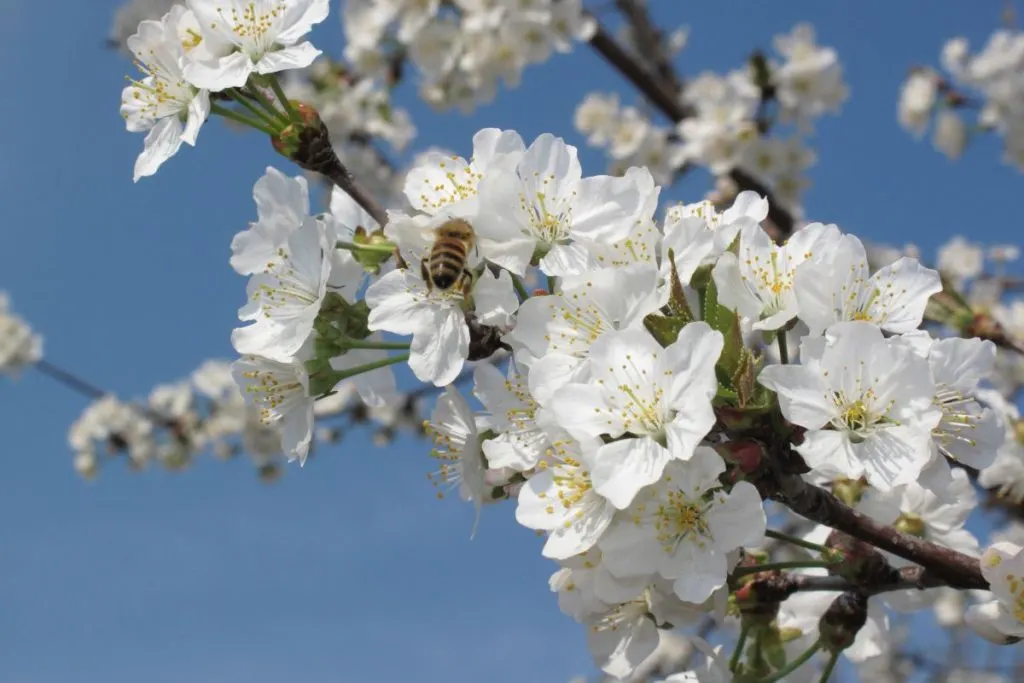 SOIL TYPE
The soil should be loose. Neutral soils (pH 5-7) are recommended. The cherry tree produces the best fruits on clay soil. Before planting, in the fall, soil preparation is carried out. The land should be cleaned of weeds and disinfected with a solution of copper sulfate (3%).
FERTILIZER
The analysis determines the concentration of individual nutrients and soil reaction. The number of mineral fertilizers and the measure of calcification are determined based on nutrients and the reaction of the soil.
PROPAGATION
Propagation of the cherry tree is done by pollinators or by self-fertilization. Cherry trees are self-sterile, so intrinsic compatibility occurs. For propagation, it is necessary to plant multi-varietal plantations in different rows.
3. Lipan Crape Myrtle For Your Garden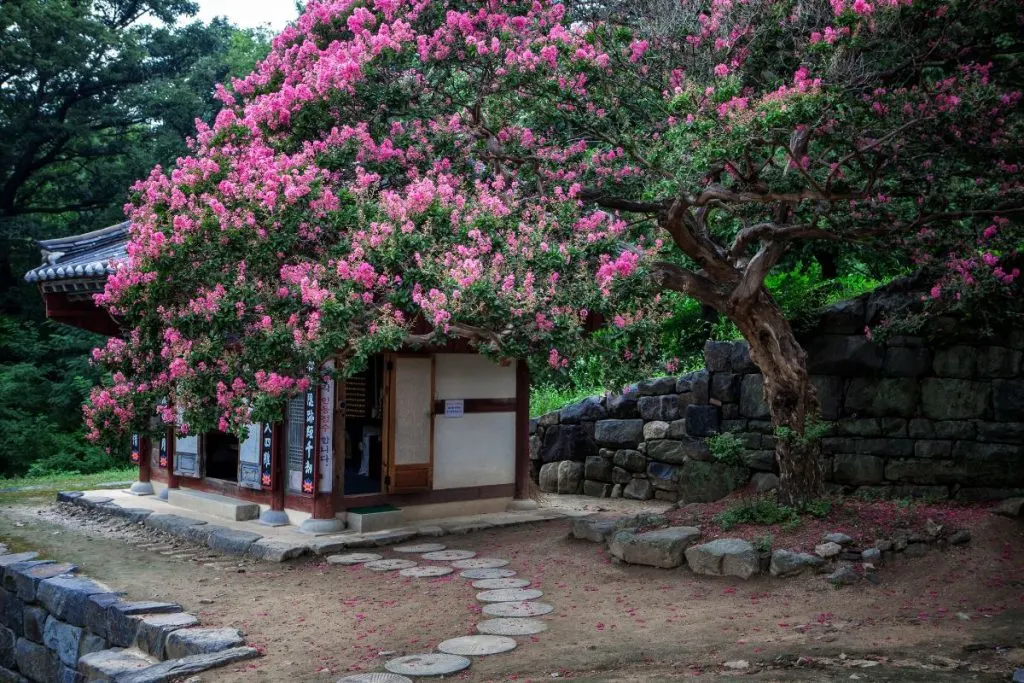 Lifan crepe myrtle has erect flowers, and the leaves appear like a gunshot wounds. Also, the beautiful appearance of this plant makes the garden more attractive.
Purple is a wonderful color for tree flowers. But if you want to mix it up a little bit, you can beside a tree with purple flowers, place flowering trees yellow or another color.
LIGHT CONDITIONS
This tree just loves the full sun! Its showy clusters and green leaves love the sun's warmth and they grow the best in sunny regions and areas. Appalachian mountains are the native habitat of these lovely trees as well due to wildlife's hard work.
WATERING SCHEDULE
This tree isn't drought tolerant but too much water can kill it as well. Water it once a week and that should be enough for it. When the sun is bright and temperatures are too high, you can water it 2 times per week then.
SOIL TYPE
You can choose loam, sand or clay for this tree and you won't make a mistake. But that's it, no more options when it comes to the soil. All three soil types work well for your Lipan crape myrtle tree. Once you plant it, it will look great on your patio.
FERTILIZER
Your Lipan crape will love and appreciate a bit of liquid fertilizer.
PROPAGATION
This type of flowering tree is usually and most often propagated from cuttings. That is the easiest way as well, and a beginner can do it as well.
What Trees Are Blooming Right Now in NC?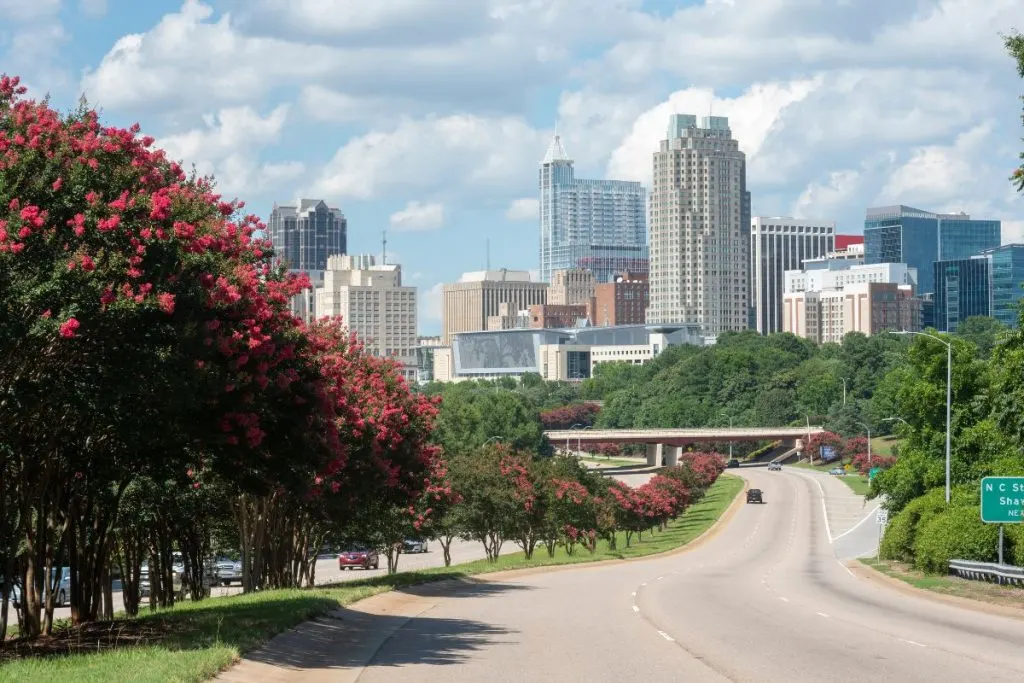 Right now in North Carolina, let us say it is July, and you'll find some flowering trees. Those are dogwood trees, eastern redbud, southern magnolia, Japanese magnolia, yuletide camellias, and many other brilliant magnolias. These trees will make a perfect landscape and their shrubs are well suited to any yard.
If you're in the region, you can walk down the street and see some seedlings under trees. That comes from the wildlife that these trees attract. That is why you can see these trees in the mountains sometimes as well.
Wrapping It Up About

Flowering Trees Of North Carolina
That would be all for today! We learned the basic care of three beautiful flowering trees of North Carolina.
It doesn't look so hard right? With this article and your great skills, these trees will bloom in your yard very soon.
If you are not in this region, maybe your climate can still support the cultivation of these trees. I hope you enjoyed today's article and learned a lot.
See you soon my darlings!